Fallout 76: Upcoming Seasonal Event: Meat Week Begin on July 30
Date: 2019-07-19 01:59:01
---
This week, Fallout 76 is sharing a look at some plans to address bugs that players have been reporting to us following the release of Patch 11, and Sharing early look at the upcoming "Meat Week" Seasonal Event that will last for one week and is currently slated to begin on July 30.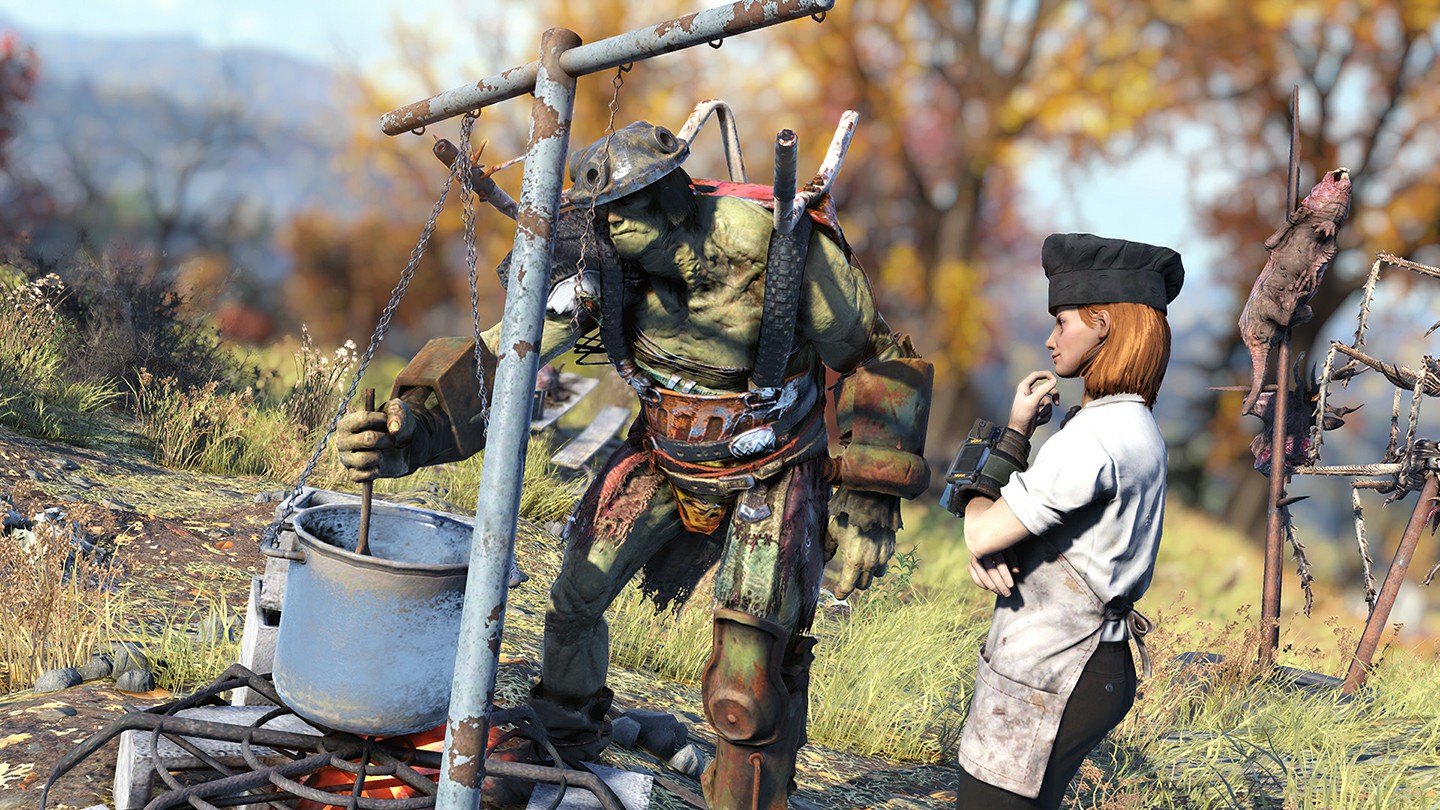 Upcoming Seasonal Event: Meat Week
Everyone's favorite wandering vendor, Grahm, is prepping his grill for "Meat Week", a celebration dedicated to roasting and eating as much delicious meat as possible—Luckily, humans are on the guest list, rather than the menu!
Grahm is eager to throw the best party he possibly can for Dwellers throughout Appalachia, but he needs your help to gather enough food for everyone to get their fill and to make sure the cookout goes smoothly.
Meat Week consists of two separate, but related events: Primal Cuts and Grahm's Meat Cook.
Primal Cuts
To throw a proper feast, you have to start with the highest-quality ingredients. Luckily, plenty of delicious Prime Beasts are on the prowl during summertime, and you can hunt them down during the Primal Cuts event to collect their meat and then deliver it to Grahm's Meat Cook for everyone to enjoy.
Primal Cuts will begin every 15 minutes and will appear in three separate locations on the Map at once. Each location features different creature types and difficulty levels so that novice and veteran Wasteland explorers alike have plenty of opportunities collect some Prime Meat for the main course, along with some XP and Caps.
Once you've gathered up some Prime Meat, be sure to head to Grahm's Meat Cook, where you can add it to the grill to receive some Legendary Scrip for your efforts.
Grahm's Meat Cook
Beat the summer heat by heading to the Forest for Grahm's Meat Cook, which will begin every hour. Grahm will have his hands full manning the grill, and he'd really appreciate your help with a variety of activities, like cleaning up leftovers, gathering feed for Chally the Moo Moo, extinguishing brush fires caused by Grahm's haphazard cooking, and providing some musical entertainment, among others.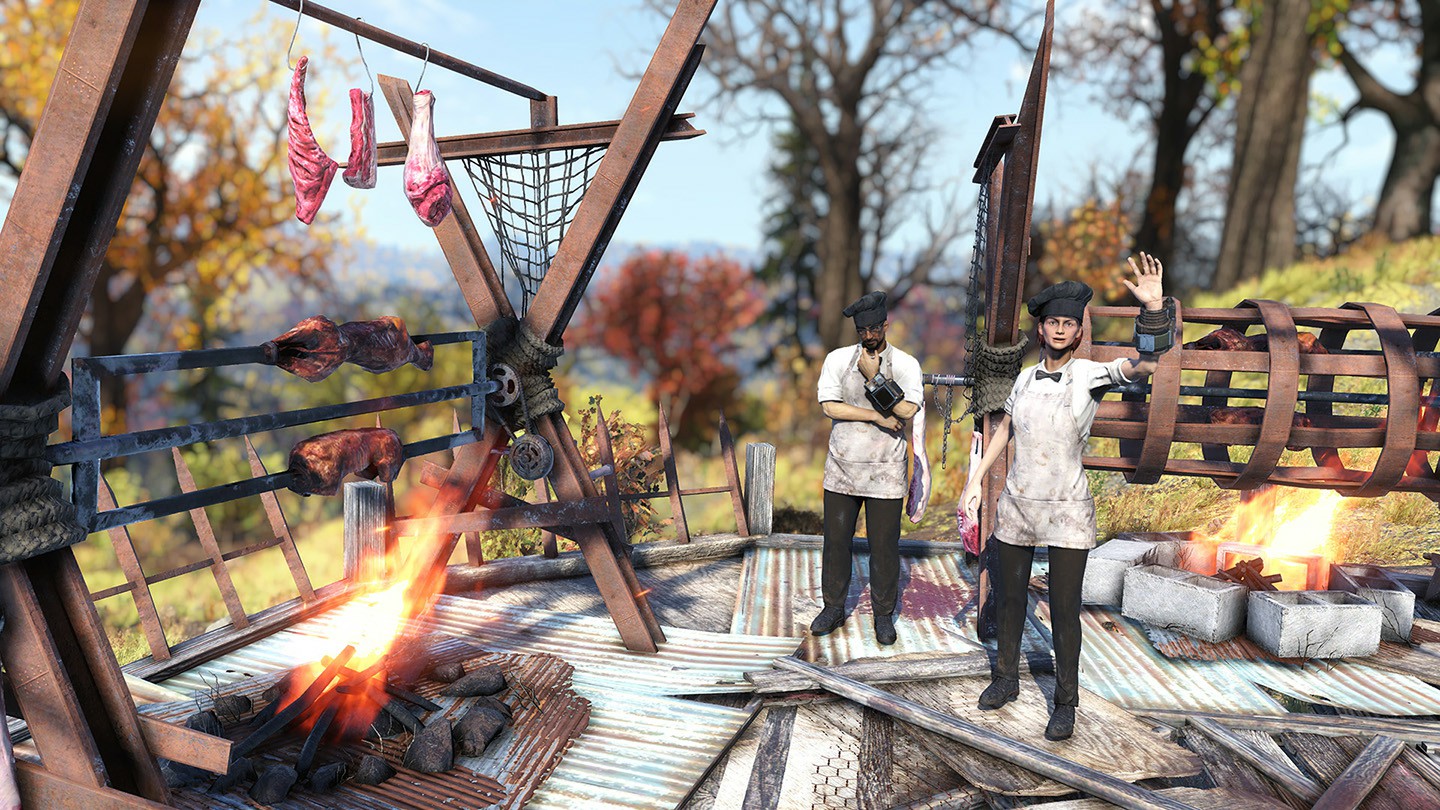 If you and the other attendees manage to make the party a hit, Grahm will reward you with some barbeque-themed loot to show his gratitude. The more successful the party, the higher the chances you'll receive better loot.
You can complete this event as many times as you'd like, and feel free to leave your weapons at home because you won't encounter any nasty creatures at the Meat Cook (they're all afraid of Chally!) So, when you're not busy gathering wood for the fire, or turning a meat spit, be sure to meet a few of the other Dwellers who have shown up to join the festivities.
---
---