Fallout 76 Is Getting New Raids, New Battle Royale Map And More
Date: 2019-07-30 02:59:18
---
If you're still playing Fallout 76, the good news is that some new content is coming your way in the form of new maps for its battle royale mode, Nuclear Winter. At QuakeCon (via Kotaku), Bethesda revealed a new map for Fallout 76's Nuclear Winter, their Battle Royale mode, in addition to raids.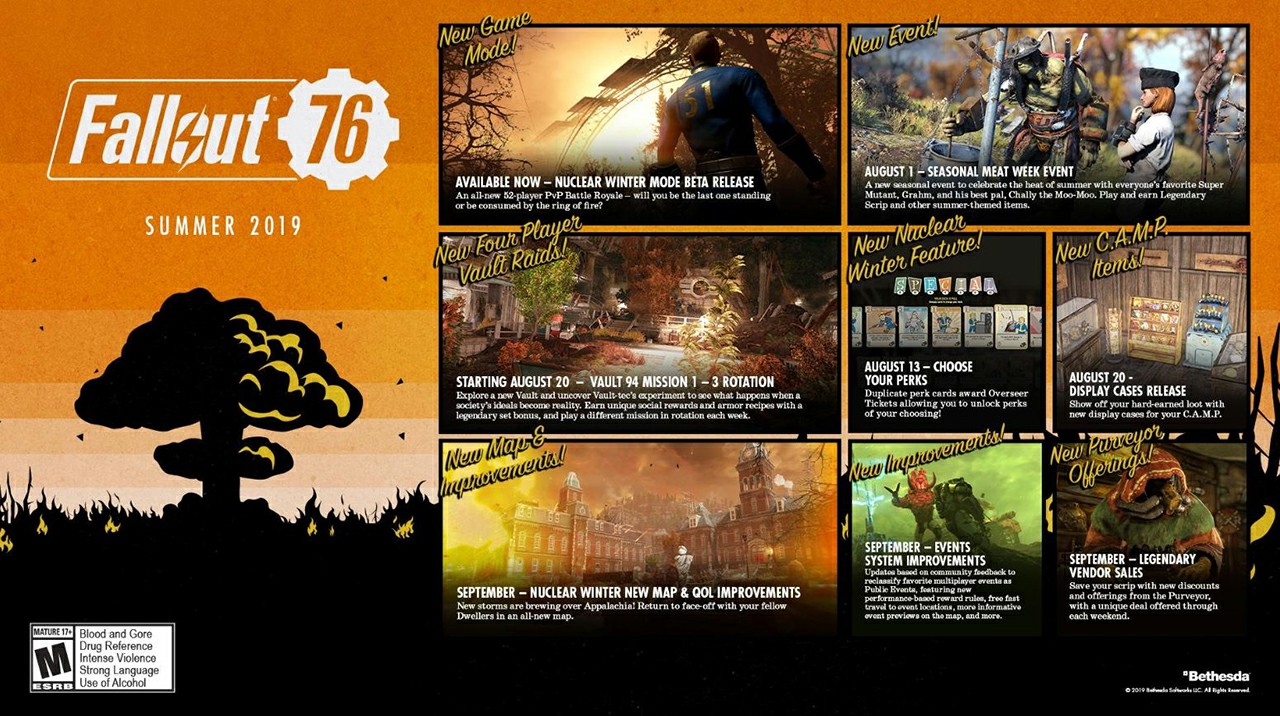 Fallout 76 roadmap update
The Nuclear Winter map will draw influence from the existing player area called Morgantown. A departure from the current map which is far more rural, this new map will be more urban in nature. The new map is based on an area of Fallout 76 called Morgantown and features locations such as the Vault-Tec University and the Morgantown Airport. The new urban Nuclear Winter map will arrive in September.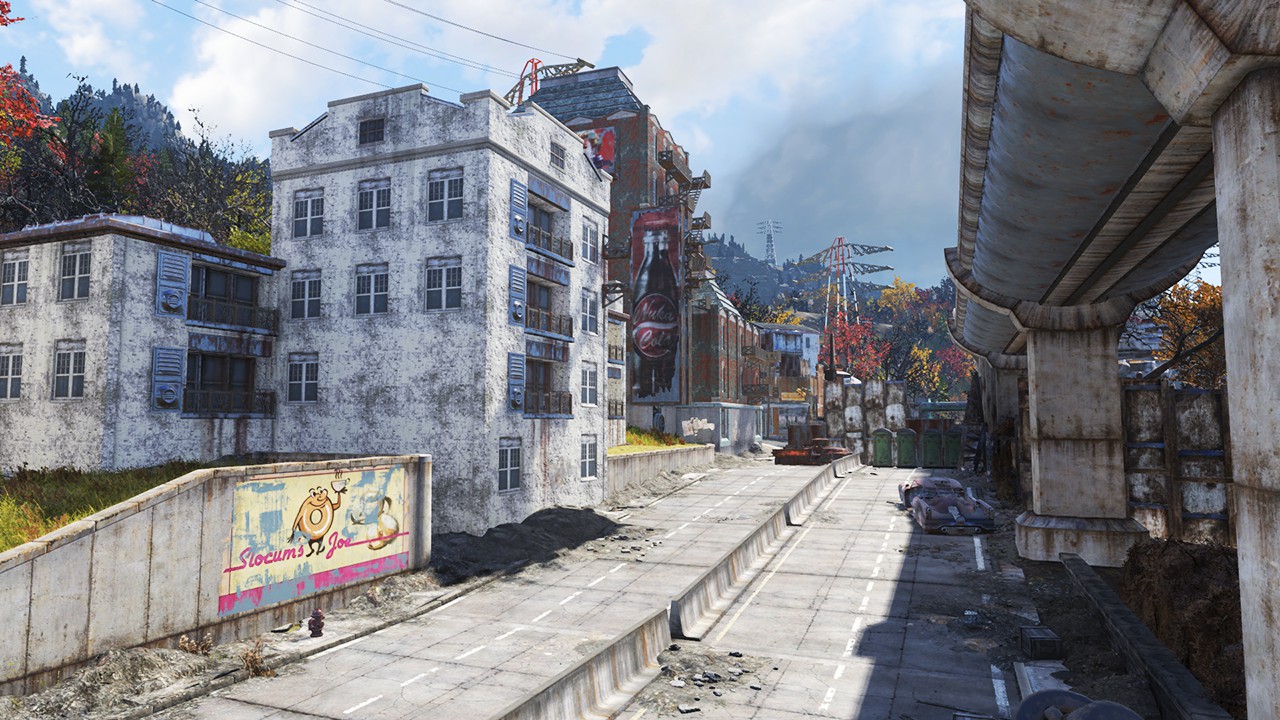 Additionally, a new raid set in Vault 94 is set to arrive sooner than the new Nuclear Winter map, The raid can accommodate up to four players with different difficulty Settings. The raids will begin at the end of August. Should you complete these missions, you will be rewarded with armor and social rewards. One reward includes new Power Armor pieces that switch it up from previous designs with the addition of plants and ferns coming from the pieces. More difficulty, more loot.
Finally, Bethesda also revealed some more information about the forthcoming Wastelands update and shared their roadmap for Summer 2019. Announced at E3, this Wastelanders update will include human NPCs. Dialogue in Fallout 76 will be "more Fallout 3 than Fallout 4" meaning that dialogue will be affected by a player's reputation with differing factions. The Wastelanders update will be released in November this year.
If you want to watch the full two-hour presentation from Bethesda check out the video below. It also includes gameplay from the upcoming Doom Eternal.
---
---