Fallout 76: Inside The Vault – We'll See You At Quakecon!
Date: 2019-07-26 02:26:37
---
Fallout 76 is currently in the process of releasing a new hotfix to address a number of issues reported by Fallout 76 players following Patch 11. Alongside this hotfix, they has also made a few design adjustments for Survival Mode based on community feedback.
For more details on today's update, you can read the hotfix instructions on the official website.
In the restoration description Bethesda said: "The hotfixes we've released following Patch 11 are going to result in a slight delay for Patch 11.5, which contains the upcoming Meat Week Seasonal Event. We're now currently targeting Thursday, August 1 for this update and will keep you updated if that changes."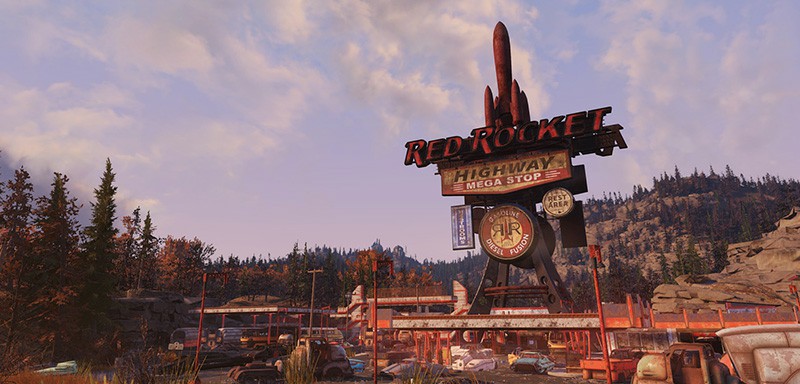 Here Are The Details Of Quakecon 2019
Fallout 76 will be returning this year with a developer panel, Nuclear Winter tournaments, and more!

Our Future Continues! - What'S Next For Fallout 76 Panel
At 10:00 a.m. CDT on Saturday, July 27, you can join team leads from Bethesda Game Studios at the Main Stage as they share details about our upcoming plans for Fallout 76 through the rest of 2019 in the "Our Future Continues! - What's Next for Fallout 76" panel. If you're going to watch it at home, you can listen to it on Twitch or on the mixers and watch the entire panel in real time.
1uponcancer Fundraising Event
Bethesda is teaming up with 1UpOnCancer to help raise funds for adults undergoing cancer treatment with an ongoing Fallout 76 Nuclear Winter matches at the Bethesda booth. They're going to donate $76 to 1UpOnCancer for every Vault Dweller that manages to reach the top 10 in a Nuclear Winter match at the booth, up to $10,000.
Byoc Nuclear Winter Tournament
In the Bring Your Own Computer (BYOC) area, four-player squads will be squaring off in the BYOC Nuclear Winter Tournament to compete for glory and fantastic prizes. These sessions will be taking place each evening from 10:30 p.m. to 12:30 a.m. CDT and the MVP on the winning squad will be taking home an Xbox One X Limited Edition Tricentennial Console!
Join In Dallas!
General Admission to QuakeCon is free and you can head to the registration page to reserve your ticket. In addition to Fallout 76, many of your favorite Bethesda titles will be present at the event this weekend, along with contests, hands-on play sessions, panels, and much more. Head to QuakeCon.org to catch full details.
Quakecon Europe
If you're headed to London for QuakeCon Europe, the venue doors will open for General Admission ticket holders at 09.00 BST on Saturday, July 27.
Bethesda is planning to host a variety of panels in the theater and plan to broadcast the "What's Next for Fallout 76 Panel" there live at 16.00 BST. Throughout the day, you can head to the Fallout 76 booth, where they'll be challenging you to take us on in Nuclear Winter matches. You will also be able take part in Fallout-themed photo opportunities and pose for photos with cosplayers on the show floor.
Nuclear Winter Live Streams
Even if you aren't able to attend QuakeCon Europe in-person, you can still tune in to a variety of Nuclear Winter live streams that will be taking place this weekend.
Friday, July 26 – 14.30 BST (8:30 a.m. CDT): Join the Xbox On Takeover at QuakeCon as they dive into Nuclear Winter matches in a pre-QuakeCon live stream on their Mixer channel.
Saturday, July 27 – 12.50 BST (6:50 a.m. CDT): Our UK and ANZ Community Teams are planning to dive into Nuclear Winter live from the show floor and you catch their matches on Twitch.
Saturday, July 27 – 13.00 BST (7:00 a.m. CDT): Xbox On will once again try their hand at taking the reins of Vault 51 on Mixer.
Saturday, July 27 – 16.00 BST (10:00 a.m. CDT): Cheer on members of our German Community team as they play Nuclear Winter live from the show floor by tuning into our German Twitch channel.
Head to the QuakeCon Europe website for even more details about Fallout 76 event in London.
---
---