Fallout 76' Players Are Upset With New Fridge On Sale For $7
Date: 2019-09-12 05:56:59
---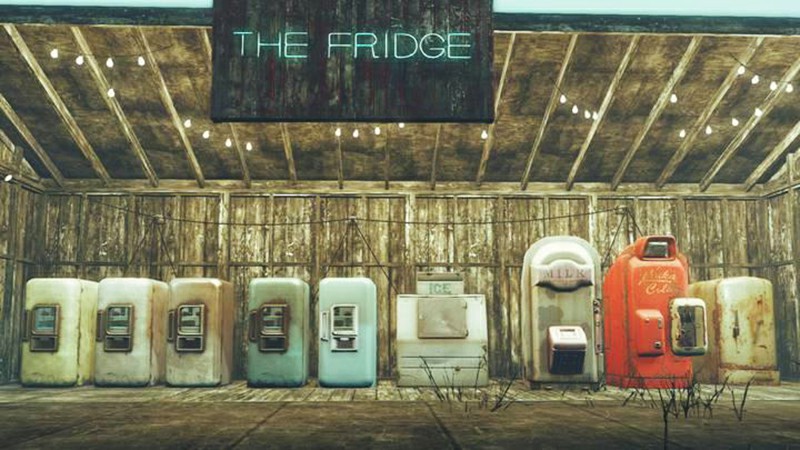 Bethesda recently added a fridge to the Atomic Shop, Fallout 76's microtransaction store. The fridge costs 700 atoms, roughly $7, and it's the only item in the game that keeps your food from going off.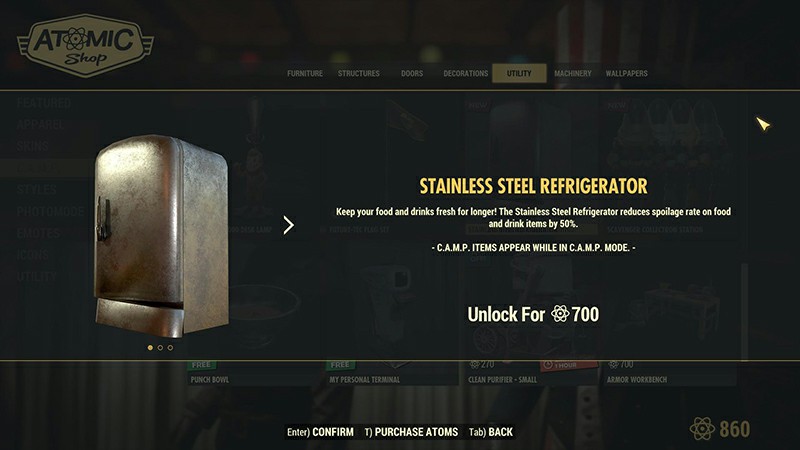 The catch? It's $7. You read that correctly.
The Fallout 76 fridge is available in the Atomic Shop for 700 Atoms (about $7/£6), while the Collectron Station is available for 500 Atoms (roughly $5/£4). Neither can be earned for free in-game and both provide an advantage in the game's survival-based world.
Many have been expressing their annoyance over the price tag on Fallout 76's subreddit, but most of the anger is directed at the fact that paying is the only way to get it. Considering Bethesda said that the Atomic Shop would strictly sell cosmetic items, some Players feel these should be quest rewards, not purchasable items, as doing so breaks the "cosmetic-only" store promise. Additionally, the fridge itself was originally a community suggestion, so you can pretty much imagine Fallout 76 players aren't happy.
All of this arrived as part of yesterday's Fallout 76 update, which also added the new Morgantown map for Nuclear Winter, new items, and various quality of life improvements.
While the patch does introduce some great features to the game, it also added some egregiously priced additions to the in-game Atom Shop. With so many complaints about the latest store addition, only time will tell if Bethesda decides to change something and give players a chance to get things in other ways in the game.
---
---