EA Explains Anthem'S Struggles And Future Developments
Date: 2019-06-26 01:23:21
---
Anthem didn't start strong on PS4, Xbox One, and PC, but the game could grow to become something special, Andrew Wilson says.
BioWare's Anthem released in February this year, and it wasn't a huge critical success. He talks about the game's struggles and opportunities for future growth and success in a new interview with GameDaily.biz.
"We brought together these two groups of players who were making this emotional value calculation on two different vectors," Wilson told GameDaily. "One was traditional BioWare story-driven content, and the other was this action-adventure type content. "
Wilson discusses how different types of players are disappointed, whether they were those who were expecting a 100 hour BioWare story and didn't get it, or those who were expecting a fully fleshed out Destiny competitor and didn't get that either. "It's off because I've got a friend who sits in this other category of player. They want to play the game a certain way. I want to play the game a certain way. The promise was we can play together, and that's not working very well. Oh, by the way I'm used to 100 hours of BioWare story, and that's not what I got,'" Wilson explained. "I expected that this game would have meaningfully advanced the action component that we'd seen in games like Destiny before, and I don't feel like it has."
While Anthem might have struggled out of the gate, Wilson said EA is committed to supporting the game in the long-run. IP lives for generations, and runs in these seven to ten year cycles. So, if I think about Anthem on a seven to ten year cycle, it may not have had the start that many of us wanted, including our players. I feel like that team is really going to get there with something special and something great, because they've demonstrated that they can"Wilson said. In fact, he mentioned that Anthem could have a "7-10 year cycle." Wilson also said EA is pleased with its long-term investment in Anthem because the game has a solid foundation.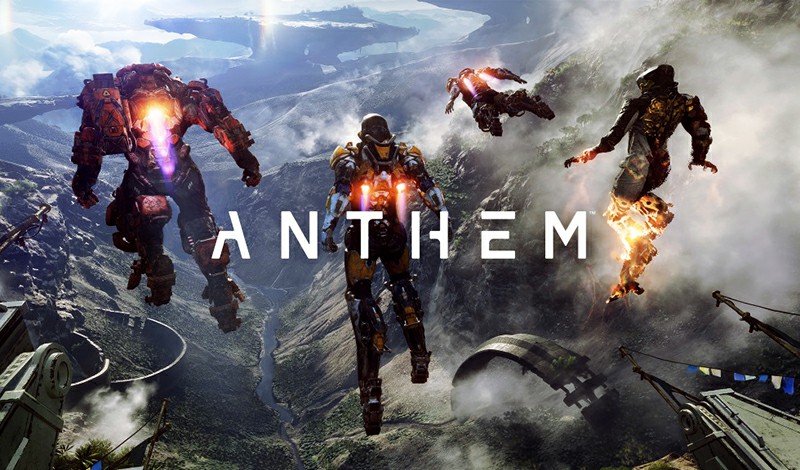 The Publisher has been clear that they won't give up on the game, and even though BioWare is working on a new Dragon Age release, EA isn't giving up on the game so easily.
"We've learned a lot these last few months, we really want to make the game better, we believe Anthem can be a really amazing game," he explained. "We know we have some work to do, we just want to work with the community and build it together and make it the game that everyone wants it to be."
Over the past few years, we've seen a number of games rescued from lackluster releases, some of which have received huge reviews. The games include Rainbow Six Siege, GTA Online, No Man's Sky and Sea of Thieves. There have been a lot of trials and tribulations behind the success, and it was slow to make consistent updates, which sometimes required a lot of rework to get the ship pointing in the right direction. This process, we need time to witness.
---
---