NHL 20: The On-Ice Gameplay Feels Faster And More True
Date: 2019-09-16 07:04:05
---
Compared to previous EA Sports hockey games, NHL 20 has significantly improved visual effects, both on the ice and in presentation. This year's edition has some new features, a new broadcast package, some much-needed tweaks to players, and a major expansion to the World of CHEL game mode, but at its core, it's still classic EA hockey.
With its new commentary team and updated presentation package, NHL 20 represents the franchise's biggest shakeup in years. Ice hockey is all about speed and fluidity, which makes it a meaningful improvement that players in NHL 20 can receive passes in stride and make plays on the move. Combined with excellent controls, fluid gameplay, numerous fun and engaging different modes to play, a fine attention to detail and appreciation for hockey culture, NHL 20 is a step forward that is generally excellent.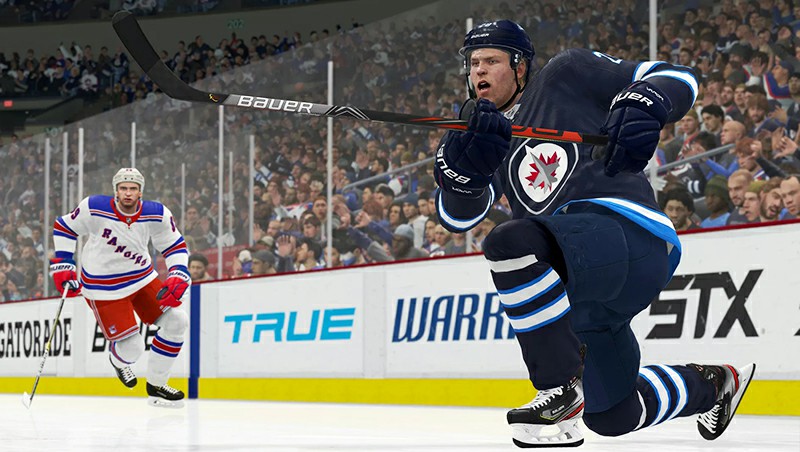 NHL 20 doesn't try to break what has worked for the last few seasons, nor is this the major overhaul year that an annual sorts game undergoes every few seasons. Hockey Ultimate Team (HUT) is refreshed and expanded with a new mode, Squad battles. Team battles attract players to create HUT teams, allow you to play against other ai-controlled teams, get cool rewards, etc. Completing daily and weekly challenges unlock rewards of new card packs and even high-rated "loaner" players, so just by doing your "dailies", you can unlock an 87-rated Ron Hextall in your net for 10 games.
The biggest change for NHL 20 is its broadcast package. The new commentators are Canadian sports radio personality James Cybulski and former player and current rinkside analyst Ray Ferarro. Outside of the new commentary team, EA Vancouver also redid the visual side of the broadcast presentation with its own graphical overlays and some new camera angles.
Over 400 NHL Icons were added to the game, which makes team building more fun and allows you to get a solid squad of amazing historical NHL players on the ice much quicker. EA Vancouver added player-specific shot styles for NHL stars like P.K. Subban and Alex Ovechkin, which I appreciate as a superficial.
This year the NHL 20 feels faster, smoother, with better animation and a more realistic depiction of important transition moments, such as catching the ball and making big strides faster. Overall, the on-ice gameplay feels faster and more true to the real NHL experience. Overall, the on-ice gameplay feels faster and more true to the real NHL experience.
---
---