Bethesda: "We Will Never Giving Up on Fallout 76"
Date: 2019-07-02 08:47:05
---
To say the most disappointing game released last year, Fallout 76 and Anthem can be on the list. Fallout 76 was troubled during its beta period and suffered multiple issues throughout its extended launch. However, despite the poor performance of Fallout 76, Bethesda did not intend to give up the game. Recently, Pete Hines, vice president of marketing at Bethesda, spoke in an interview with media about how Bethesda will treat the game. He said that no matter how difficult it is, he will not give up Fallout 76.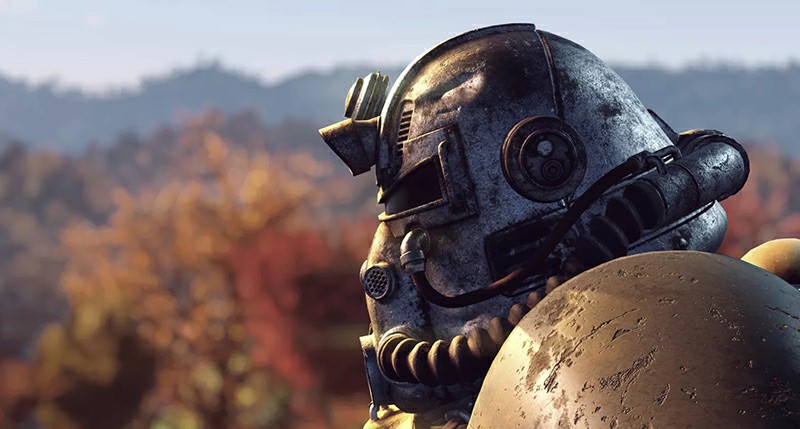 Other developers in the past few years, including Ubisoft's Rainbow Six Siege and Hello Games with No Man's Sky, have gone all-out to solve the problem. This promise can sometimes turn these games around and win back the trust of players who might have been angry at their shaky debuts. People now expect bethesda to shake things up, or at least try, in the aftermath of Fallout 76. Because he said he wouldn't give up on Fallout 76.
In a recent interview with GamesIndustry, Bethesda's Pete Hines talks Fallout 76 and how it'll evolve over time. "It's just in our DNA," Hines told GamesIndustry. "I appreciate there might be folks who are tempted to throw up their hands and [call it quits], but that's just not how we're wired. We believed in it. The fact that it didn't go the way we expected and it had issues that maybe we should have foreseen and should have planned for doesn't mean we didn't believe in what the game was and could become."
When asked if he would continue to support Fallout 76 in order to restore the studio's good reputation, Hines admitted that it did play a role. In addition, there is a "feeling element" that also keeps the team motivated.
"For sure, that had some amount to do with it. BGS is a team that's made a lot of very highly successful things. Still, in my opinion, they are one of the most respected and decorated studios in the world. There is an element of pride — not in a 'we don't quit and give up' way, but we need to show and prove that we are going to stick with it, and that we don't just hit some adversity and throw up our hands and go, 'Oh this is too hard, let's do something else.' That's not how we think about things, either as a publisher or as a studio".
Bethesda boss Todd Howard said "We knew we were going to have a lot of bumps," Howard said, referring to the game's development. "That was a very difficult, difficult development on that game to get it where it was... A lot of those difficulties ended up on the screen. We knew, hey look, this is not the type of game that people are used to from us and we're going to get some criticism on it. A lot of that -- very well-deserved criticism."
"Fallout 76 does feel very much like ESO, where you have to make changes and pivot. That game underwent some pretty fundamental changes. We realized that this game can't succeed with the way that we envisioned. We have to change and listen to what players are saying."
During this E3 game show, Bethesda brought us the large free update Wastelanders of Fallout 76 coming soon. In this update, Bethesda has joined the human NPC, new mainline missions, weapons, equipment and options, and the update is expected to be launched this fall.
Fallout 76 will still be a messy product that needs much more attention, care, and balancing, but it could become something lucrative if Bethesda puts in the effort.
---
---