Ubisoft Bans Players Who Send Spam Chat Symbols During The Rainbow Six Siege Matches 
Date: 2019-07-13 17:39:32
---
Sending loads of symbols to the player's chat window is a good way to do this, especially in competitive shooting games like Rainbow Six Siege. However, some of the Rainbow Six Siege players fill the game's chat window with random symbols, forcing their opponents to fall behind. When a team wants to disrupt a game or cause a delay to peak, they fill the window with as many symbols as possible, usually dollar signs, greater than symbols or ampersands. Thankfully, developer Ubisoft was able to quickly patch the exploit and now bans all players who abuse it.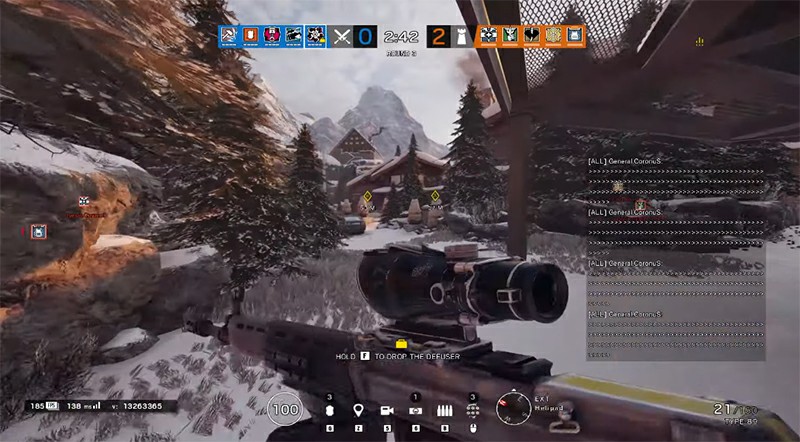 "These bans are targeting players that abused the chat symbol exploit to crash matches. They will have varying lengths, depending on the frequency and severity of the exploit's usage. This is our next step towards sanctioning players that knowingly and deliberately take advantage of exploits to the detriment of the overall match." writes Ubisoft Community Manager Epi.
In any case, since Ubisoft has just announced this Chat Symbol Exploit Ban Wave in Rainbow Six Siege, it will take some time for us to see if it works or not.
With the launch of next-generation consoles such as the PlayStation 5 and Xbox Scarlett, there is also the possibility of a new version of the Rainbow Six Siege console. All we can do right now is wait and see how it turns out for Ubisoft's Rainbow Six Siege.
Tom Clancy's Rainbow Six Siege is currently available on Sony's PlayStation 4, Microsoft's Xbox One and PC.
---
---