Rainbow Six Siege - Operation Phantom Sight Available Now
Date: 2019-06-14 13:25:25
---
At E3 2019, Ubisoft announced that operation phantom mirror, the fourth season of Rainbow Six: Siege, will launch June 11 on XboxOne, PS4, and PC platforms. Now operation phantom has been launched.
Players dropping into Rainbow Six Siege today will have two new Operators to contend with, because Operation Phantom Sight is now live.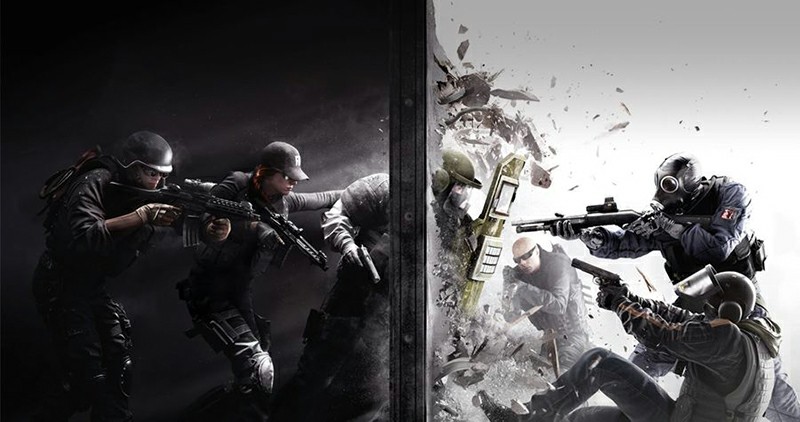 Operation phantom brings players two new agents: Nøkk and Warden.
Nøkk comes from the Danish special forces,the new Attacker, uses her HEL Presence Reduction gadget to cloak herself from camera feeds and silence her footsteps. The sound of her stealthy footsteps would be muffled and her movements silent.
Warden, an experienced us secret service agent, the new Defender, resists flashes and can see through smoke with the power of his Glance Smart Glasses. But it's only when Warden remains stationary that the smart glasses' thermal imaging capabilities will be effective -- and they'll go after the enemy.
In addition to the new join two agent, players can also explore redone Kafe Dostoyevsky map, for more diversified gameplay. The Kafe Dostoyevsky map has been renovated, and the new version is now free for all players. Changes to the current map: redesigned the ground floor of the building and joined the new bombs point is on the second floor, there are other more promote repetitive gameplay and game changes. The Reverse Friendly Fire feature introduced during the previous season, Operation Burnt Horizon, is being updated as well, to better fulfill its purpose of punishing players who intentionally teamkill their squadmates. Other new features will be introduced in the upcoming season, including further tweaks to reverse friendly damage based on data and community feedback, a redesigned ranking list, and a new in-game store page. And the new Lesion Elite set—which includes a uniform, victory animation, gadget skin, weapon skins, and chibi charm— will help players look even better while jamming their opponents' meridians.
Rainbow Six Siege is out now for PC, PS4, and Xbox One. It will also be available on Uplay+ and Stadia. From June 5 to June 18, the E3 Promotion of Ubisoft Mall is in progress. The popular games such as Assassin's Creed: Odyssey, The Division 2, Rainbow Six Siege and Anno 1800 are offered "historic low" discounts. More than 100 games are as low as 1% discount. For details, please visit Ubisoft Mall.
---
---