Far Cry 5 Becomes the Best-Selling Ubisoft Game This Generation
Date: 2019-07-15 01:11:40
---
Ubisoft revealed in its earnings call that Far Cry 5 is the best-selling game in Ubisoft's generation of consoles. Far Cry 5 was launched in March 2018, and sales in the first week are two times of the total sales of former work, making it the best-selling game in the history of the series.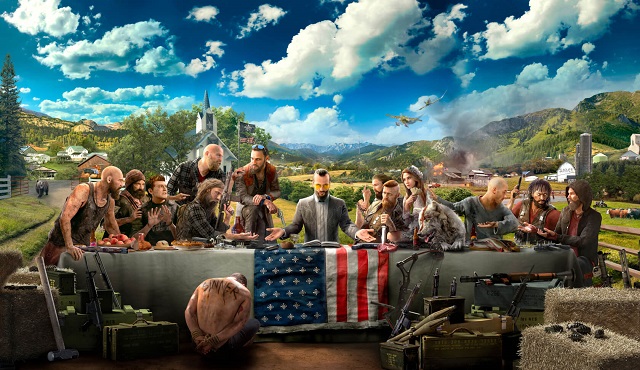 During the earnings call, Ubisoft reported sales of 1.8 billion euros ($2 billion) for the fiscal year 2018-19. Net bookings for the year were according to the company's expectations at 2 billion euros ($2.2 billion), which turns out to be a 17 percent increase over 2017.
How many copies the game has sold exactly, hasn't been divulged by Ubisoft, but surely it's a boatload and a half. Ubisoft has some big sellers, and while Far Cry has always been a strong seller and a favorite among critics, it's never been known as Ubisoft's marquee franchise, but maybe that is changing.
The impressive performance of Far Cry 5 isn't very surprising. It was the best selling game of March 2018 despite only being released on March 27. Come the end of 2018, it was the seventh best selling game of the year. This continued strong performance as well as "strong growth of the [Far Cry] franchise," according to Ubisoft, helped lead to the game's massive success.
Set in America, a first for the franchise, Far Cry 5 offers players total freedom to navigate a serene-looking yet deeply twisted world as the new junior deputy of fictional Hope County, Montana. Players will find that their arrival accelerates a years-long silent coup by a fanatical doomsday cult, the Project at Eden's Gate, igniting a violent takeover of the county. Under siege and cut off from the rest of the world, players will join forces with residents of Hope County and form the Resistance.
Ubisoft's Fiscal Year 2019 earnings report also revealed the publisher intends to release three unannounced AAA titles by March 2020. Of course, speculation abounds on the internet as to what the three projects could be. The long-rumored Watch Dogs 3 seems most likely to be one of the three. With E3 2019 right around the corner, we may learn whether that is the case soon enough.
Far Cry 5 defeated Rainbow Six Siege, the Division 2, Assassin's Creed Odyssey and other Ubisoft's outstanding work, and won the title of Ubisoft's best-selling video game.
---
---