Assassin's Creed Odyssey Gets A Story Creator Mode
Date: 2019-06-13 16:31:51
---
Do you want to make your story come true in the game? If we weren't a professional writer, it would be hard to imagine that. But here comes the good news.Ubisoft just released a Story Creator for Assassin's Creed Odyssey that gives you everything you need.
A leak and a fan-site post suggest Ubisoft is developing a story editor for Assassin's Creed Odyssey, which will allow gamers to craft their own missions for the Ancient Greece-set action-adventure game.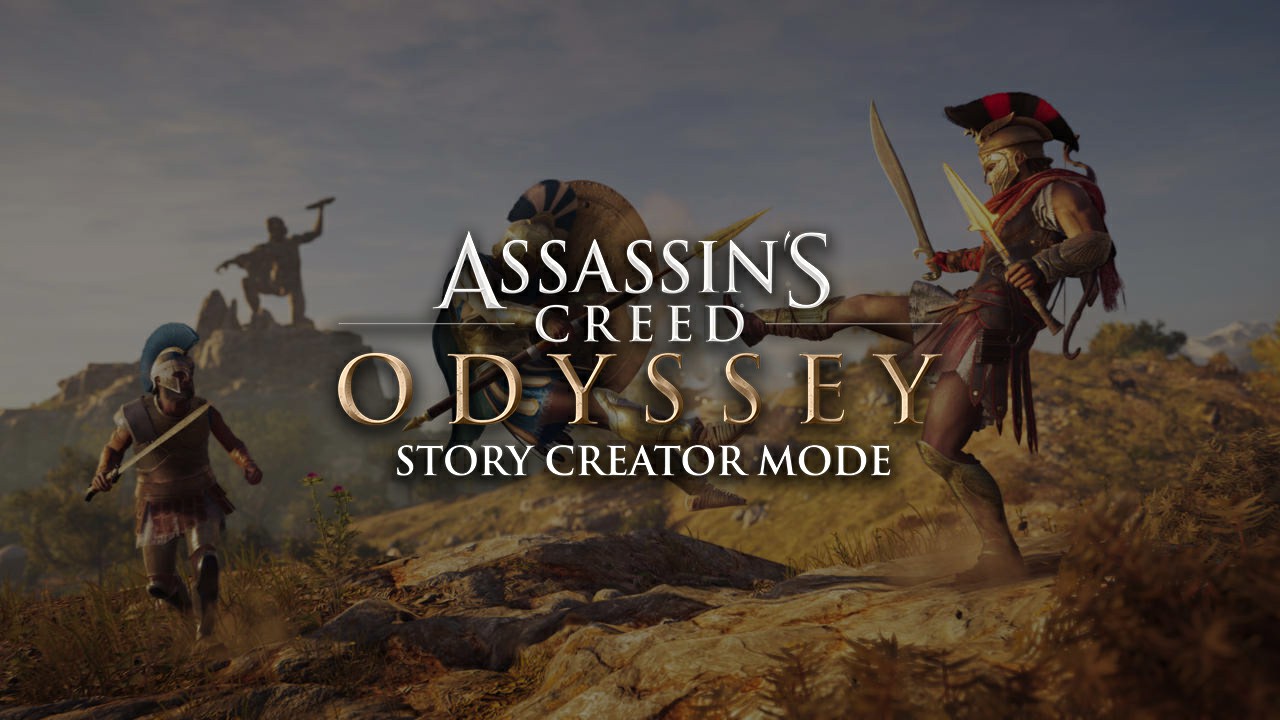 Assassin's Creed Odyssey is getting a story creator mode, allowing players to create their own quests and share them with other players.
The story creator mode lets you use characters from the main game and set conditions for mission completion. You can also set up strings of dialogue using a tool similar to the one used by the actual AC Odyssey developers. The tool set looks pretty robust, and quests created in the mode are playable across all platforms.

The mode uses a web-based tool to create narrative-driven quests, according to a Ubisoft blog posted ahead of the company's E3 presentation. There are six different quest objectives for players, including "assassination, rescue, or visiting a specific place," according to the blog.
Odyssey's depiction of Greece during the Peloponnesian War is one of the richest and most fully realized open worlds in gaming. It's filled to the brim with more-or-less historically accurate locations and interesting characters both real and imaginary. Stories in Odyssey are told through a series of quests that are created using Story Creator's full-featured quest editor. The player's character, Kassandra or Alexios, can interact with a wide variety of pre-built NPCs at locations all over the map. The branching dialogue system allows for complex conversations with multiple outcomes. You can control quest objectives, NPC behaviors and Alexios or Kassandra's emotional attitude during a dialogue. Quests can be chained to create complex and interesting stories. It's a deep system that gives creativity free rein.
Ubisoft also announced Discovery Tour: Ancient Greece. Similar to what Ubisoft did with Assassin's Creed Origins and Ancient Egypt, players will be able to explore ancient Greece in the new mode without having to worry about coming into contact with enemies. Discovery Tour: Ancient Greece "features 300 stations where players can take guided tours to learn more about Ancient Greek philosophy, war, daily life, mythology, and architecture."
The story creator mode is accessible now as an open beta for Odyssey owners. Discovery Tour: Ancient Greece will be available later this fall. Assassin's Creed Odyssey is available now on PS4, Xbox One, and PC. It will also be available for Google Stadia when it launches.
---
---