TERA's Antiquities Update Comes With A Solo Scavenger Hunt on July 23rd
Date: 2019-07-22 10:10:21
---
The next installment of the TERA Skywatch updates, dubbed Antiquities, will be hitting the servers on July 23rd, and when you play the new content, you can earn the "Gold Digger" exclusive title and helmet!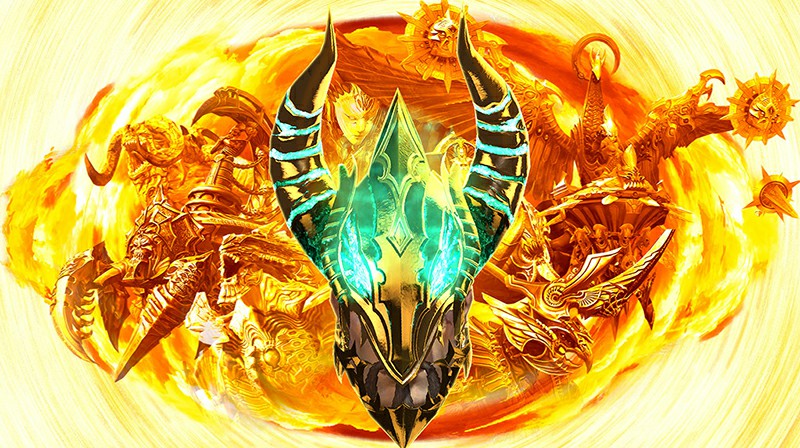 As part of the Antiquities update, players will be tasked with entering the new solo dungeons across the game to slay end bosses and pick up a total of eight relics.
"Collect all eight and use your completed checklist to create a Gold Digger reward box, containing both a Gold Digger's Dragon Helm and the deluxe Gold Digger title! And if you're looking to complete your golden panoply, shop the TERA Store for a Midas Touch bundle containing an armor skin, weapon skin, and wings! But don't take too long to fill out your checklist. The Gold Digger special dungeon event will end with the release of our next content update!"
The Midas Touch Bundle contains a variety of "golden" items including the Golden Dragon Weapon Skin smart box, Golden Dragon Armor smart box, Golden Helm, Golden Wings, the pet: Nugget, six 30-day Elite Status Vouchers (half a year of elite status), and best of all, the exclusive Gilderoy golden bunny flying mount—only available in the Midas Touch Bundle!
The Antiquities update along with the Gold Digger event will go live on July 23rd. The event itself will run until August 20th which gives you about a month to collect all eight relics.
En Masse is dishing out dungeon rewards and increased enhancements points for vanguard requests, plus Summerfest continues for all editions of TERA, and the Summer Festival Fishing event rolls on console-side.
Defeating the final boss in the following dungeons will reward you with a special relic piece.
Necromancer Tomb (Solo) (Vedilith)
Golden Labyrinth (Solo) (Baracos)
Akasha's Hideout (Solo) (Akasha)
Saleron's Sky Garden (Solo) (one of the Talons of Saleron: Adryssir, Mektryssir, or Valtryssir)
Labyrinth of Terror (Solo) (Killian)
Ebon Tower (Solo) (Thulsa)
Kelsaik's Nest (Solo) (Kelsaik)
Manaya's Core (Solo) (Shandra Manaya)
TERA is a stunning fantasy MMO that features fast-paced action combat; a vast, gorgeous world; and highly customizable characters. Best of all, TERA is FREE to play! Head over to the official TERA forums for more details.
---
---