Archeage Event Gets You Pets, Pajamas, And A Plushie
Date: 2019-07-22 09:48:12
---
A new event in ArcheAge will give you the opportunity to obtain new pets, pajamas, and a Yata plushie. Beginning July 18th, 2019 and ending on August 2nd, 2019 you will have the opportunity to get new pets, pajamas and a beautiful Yata plushie!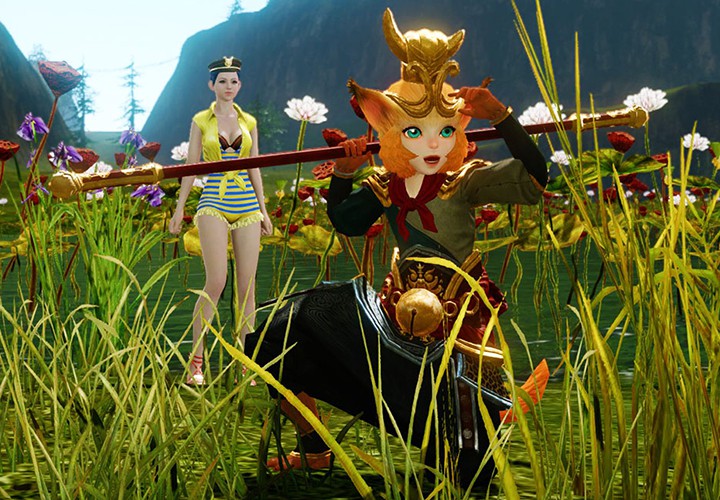 With the help of the Rabbit Pajamas and the Yata Plushie, Lilja got her deserved rest and she's ready for new experiences! But we all know all fun is better shared, so she went looking for new pets to match her hunger for adventure!
All the three pets she found were impressive and Lilja asked for them to show their abilities to her so she could choose. The Narayana Squire sure looks cute and that often makes the enemies underestimate their abilities during combat! After seeing what it's capable of, she had no doubts anymore as now she has the perfect company!
You can choose between three amazing pets depending on your preferences or needs.
The Hellhound is hellish fierce, the Grim Reaver will scare your enemies to death and the Narayana Squire is not only loyal, but a ninja in the battlefield!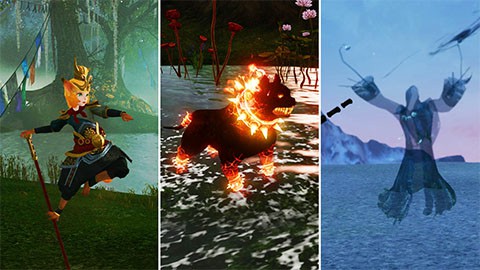 Manastorm Ticket: Dynamic Duo – 2500 Credits:
Wrapped Narayana Squire
Wrapped Hellhound
Wrapped Grim Reaver
You'll be able to choose between three different pets, such as the Hellhound, Grim Reaver, and Narayana Squire. These will be available in the Manastorm Ticket: Dynamic Duo bundle for 2500 credits.
Additionally, new pajamas are available. The Rousing Rabbit Pajama Package will run 3800 credits and includes a Rousing Rabbit Pajama Top, Rousing Rabbit Pajama Bottoms, Rousing Rabbit Mittens, Rousing Rabbit Slippers, and a Rousing Rabbit Sleepmask.
Sleep tight!
These pajamas will not only give you some stylish sleep, but extra Labor too!
Rousing Rabbit Pajama Package – 3800 Credits
Rousing Rabbit Pajama Top
Rousing Rabbit Pajama Bottoms
Rousing Rabbit Mittens
Rousing Rabbit Slippers
Rousing Rabbit Sleepmask
A Temper pack is also available for 2500 credits and includes a Bound Anchoring Temper Charm, Resplendent Solar Temper, and a Resplendent Lunar Temper.
Tempering!
Consumables for your tempering attempts!
Temper Pack – 2500 Credits:
Bound Anchoring Temper Charm
Resplendent Solar Temper
Resplendent Lunar Temper

Finally a Naptime Yata Plushie is available for 3000 credits.
Yata dreams!
This Yata Plushie will give you the nap of your life!
Naptime Yata Plushie – 3000 Credits
Don't sleep on these sales, they'll only be available for two weeks
---
---