Star Trek Online: Rise Of Discovery Arrives On PS4 And Xbox One
Date: 2019-06-26 11:26:19
---
Perfect World Entertainment has released Star Trek Online: Rise of Discovery onto PC. Perfect World also announced that the latest new content update for Star Trek Online will arrive on Xbox One and PlayStation 4 on June 25th. Rise of Discovery is now available for Star Trek Online on PlayStation 4 and Xbox One. Rise of Discovery is the third content update inspired by Star Trek: Discovery following Age of Discovery and Mirror of Discovery. The free-to-play MMORPG continues its mission to explore the Star Trek universe from within by releasing a new update based on the popular CBS television series, Star Trek: Discovery.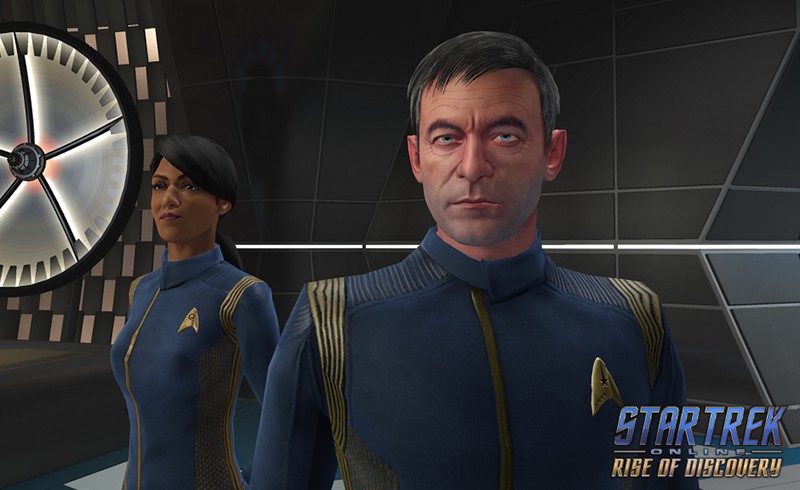 Rise of Discovery invites players to join the U.S.S. Buran, commanded by Starfleet Captain Gabriel Lorca and Commander Ellen Landry. Star Trek Online console captains can now fly into the game to check out the Rise of Discovery content expansion. Players will find both Captain Lorca and Commander Landry from the CBS series, Star Trek Discovery. Players will venture out with the pair aboard the USS Buran as they "play through two incredibly moving featured episodes to uncover what happened to these characters before they beamed aboard the USS Discovery in the show's first season".
These events take place across brand new missions featured in Rise of Discovery. A full list of new content includes:
Two New Featured Episodes – All of the game's captainscan participate in two brand new playable episodes which take place in the Star Trek: Discovery universe.

"The Plausibility of the Possible" – Players will rescue the U.S.S. Buran, led by Captain Gabriel Lorca and Commander Ellen Landry, after the Starfleet ship is attacked by Klingons.
"Impossibility of Reason" – Star Trek Online captains will team up with Landry on an urgent mission to rescue Lorca from a desolate ice moon before he is apprehended by a Klingon search party.

Star Trek: Discovery Characters – Rise of Discovery features original voice acting from Star Trek: Discovery's very own Jason Isaacs (Harry Potter film series, The Patriot) as Captain Lorca and Rekha Sharma (Battlestar Galactica, Alien vs Predators: Requiem) as Commander Landry.
New Reputation – Console captains can explore a new Tier 6 Reputation, "Discovery Legends," which allows players to earn exciting new Discovery themed rewards. All of the Discovery Task Force Operations will now feature Advanced and Elite versions that have been converted to support this new reputation and pay out Discovery Legend Marks.

From July 2nd through October 13, PlayStation Plus and Xbox Gold members will be able to unlock free rewards for Star Trek Online. The reward packs on each console include a color-variant Tardigrade Combat Pet, a color-variant Assault Drone Vanity Pet and three Master Keys.
---
---