Forza Horizon 4: LEGO Speed Champions Launch Day Stream
Date: 2019-06-15 16:34:10
---
Forza & LEGO Take the Stage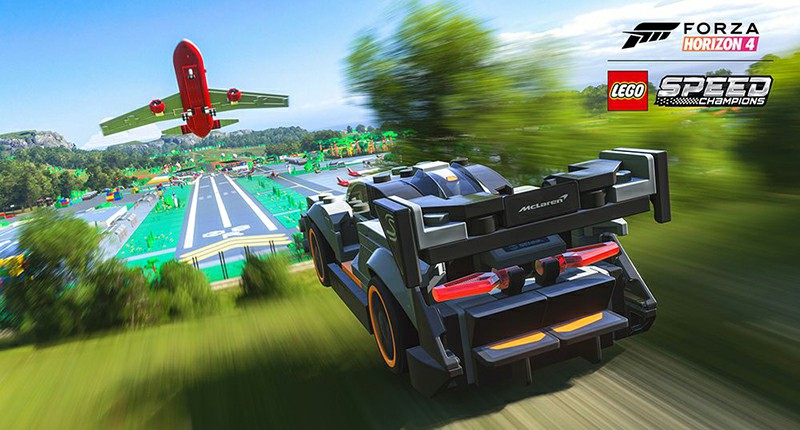 Seeing as last year gave us Forza Horizon 4, we figured this year would be Forza 8's turn. Breaking from years of tradition now, Microsoft didn't announce Forza 8 at its E3 press conference this year. Microsoft brought out a racecar made of Legos to celebrate the Lego Speed Champions DLC for Forza Horizon 4. Featuring an entire new LEGO map filled with LEGO cars, buildings, and LEGO characters. The LEGO Speed Champions expansion for Forza Horizon 4 was the big news for Forza fans at E3 2019. A lot of people seemed to be surprised - and in some cases horrified - when Forza announced the latest expansion for Horizon 4. Featuring a mixture of Forza Horizon 4's gameplay, events, and brick-collecting fun alongside a healthy dose of LEGO DNA, including that trademark LEGO humor, the expansion is unlike any LEGO-themed game before it. As LEGO's own Chris Stamp put it to me this week, this was the notion from the very beginning – to bring the two worlds together in a way that neither team had done before.
Playground Games celebrated the launch of the LEGO Expansion with a special launch day livestream, live from Playground HQ:

It looks like this Lego expansion, titled Lego Speed Champions, is going to delight both adults and kids alike. The Forza Horizon 3 Hot Wheels was hugely entertaining, too, so we've been hoping that Forza Horizon 4 Lego Speed Champions is just as fun.
---
---