Making Your Driving Journey a Surprise with Forza Horizon 3 Exquisite Scene
Date: 2019-05-05 09:39:21
---
As one of the major branches of the "Forza Horizon 3" series, the "Forza Horizon" series, which is mainly based on the open world, can be said to be a new gameplay for racing games. As the third work of this series, "Forza Horizon 3", it surpassed the previous two works and set off a wave of fanatic racing.
Although the map size of Forza Horizon 3 is twice that of the previous one, the open world that needs to be built is even bigger. But Forza Horizon 3 brings a beautiful Australian world to the players with its powerful engine and technology. From the natural desert jungle to the cityscape of the Gold Coast, Australia's changing landscape features are fully reflected. The performance of the scene details is also very real, the dust rising in the sand, and the splashes in the river, can make the driver's driving journey full of surprises.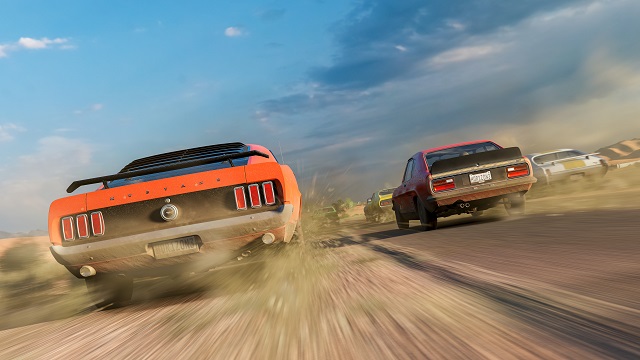 On the vehicle side, Forza Horizon 3 follows the consistently high quality of the series, spanning more than half a century of classic brand classic vehicles, all with impeccable body modeling and perfectly restored interiors. The details will definitely make car enthusiasts love it. It is no exaggeration to say that the driving experience of Forza Horizon 3 is not inferior to any immersive racing game. The feedback of vehicles on different roads is more realistic, which also makes special roads such as waterways and sands are not decorates of the game.
On the basis of immersive driving, refreshment and freedom are also important keywords. Forza Horizon 3 has a detailed difficulty setting and an auxiliary system to meet the driving needs of different players. Even casual players who have not been exposed to racing games can immerse themselves in a refreshing driving journey shortly after picking up the handle. The huge map also provides a very high degree of freedom of driving. When you don't want to participate in any competition, players can also freely ride in the open area. At this time, switch to suitable radio music with interest. The feeling is so cool.
Maybe before the launch of Forza Horizon, no one could think of racing games would be so much playable content. The large and small events, the enemy battles, the extreme challenges, and even the competitions that compete with airplanes and trains all over the map, the game project that is overwhelming, fills up the player's single-person process for hours. Forza Horizon 3 also adds new map elements such as drift sections, jumping points, and attractions collections.
---
---