Forza Horizon 4 | Series 19 Update
Date: 2020-02-12 09:04:19
---
The Forza Horizon 4 Series 19 update has arrived and brings with it with another round of The Eliminator, new cars including British touchstones, and quality of life upgrades for our livery and tuning communities. Read on for the full details!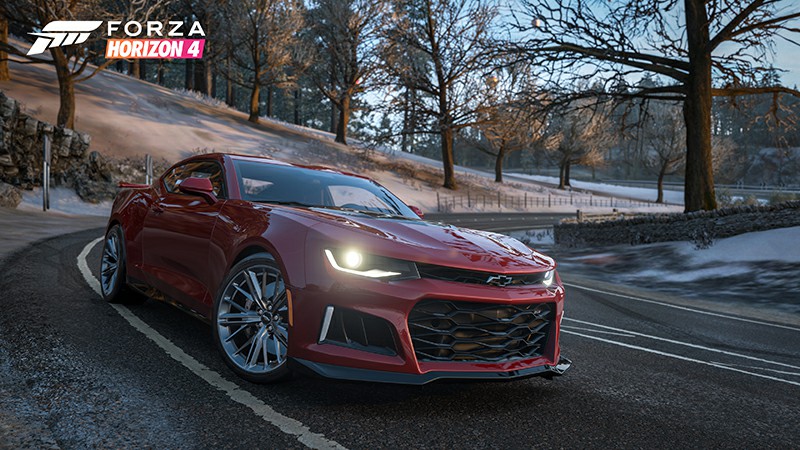 The second round of The Eliminator was about size and round three means one thing - speed. The cars we've added this time around are upgraded for maximum performance and outfitted with patrol lights.
Check them out here:
Level 2: 1959 Jaguar Mk II 3.8
Level 2: 1966 Hillman Imp
Level 3: 2010 Ford Crown Victoria Interceptor
Level 3: 1996 Chevrolet Impala Super Sport
Level 4: 2014 Volkswagen Golf R
Level 6: 2012 Porsche Cayenne Turbo
Level 7: 2015 Audi RS 6 Avant
Level 7: 2014 Alfa Romeo 4C
Level 8: 2011 Mercedes-Benz SLS AMG
Level 9: 2016 BMW M4 GTS
Level 9: 2017 Chevrolet Camaro ZL1
Level 9: 2016 Lamborghini Aventador LP750-4 SV
Level 10: 2011 Bugatti Veyron Super Sport
Get in on The Eliminator action with these new additions, and get ready to check out the cars that have arrived with this month's update:
2019 Aston Martin Vulcan AMR Pro
They call it Aston Martin's wildest car ever. The pride of British supercars, indeed the first one, the Vulcan was first revealed in 2015 with an initial run of only 24 cars, but you can get your hands on the wheel of the latest model thanks to the Series 19 update.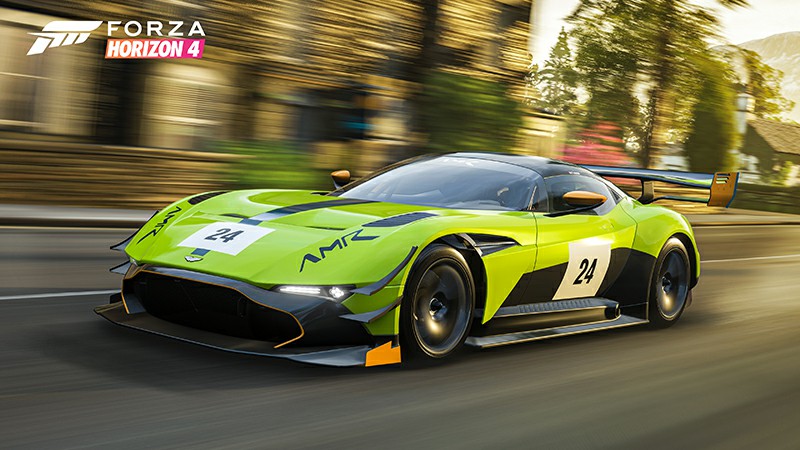 The AMR Pro track package brings all of Aston Martin's racing advances to bear in a sleek package, on a car that didn't even see on-track competition until 2018, at the third Le Mans Racing Festival. The package includes an enhanced rear wing, large dive planes, arch louvres and turning vanes, which increase steering, downforce, and balance.
Score this rare marvel by completing 50% of the Winter Festival Playlist. (Not obtainable before 02/27/20 14:30UTC)
2010 Lexus LFA
A supercar from Lexus is a rare thing. The LFA was a Halo Car, meant to change the way Lexus made cars, with principles developed for the LFA trickling down to every other car that Lexus produced. The LFA itself didn't stick around for long, but its influence is still felt in every Lexus built.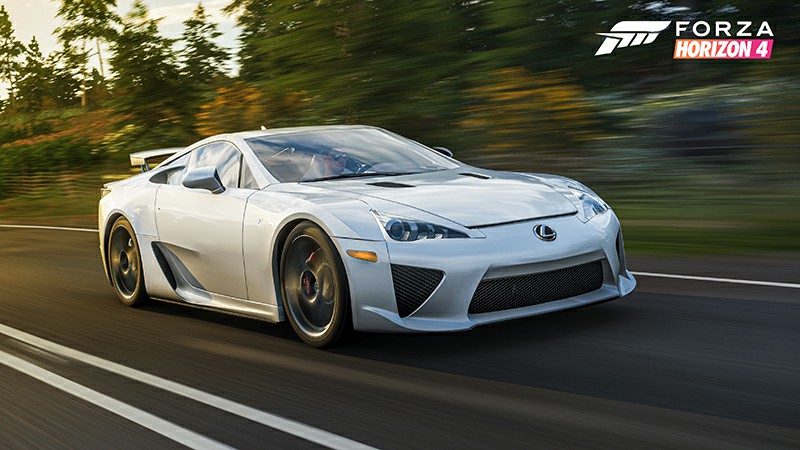 The car packs a 4.8L V10 that hit 0-60 in 3.6 seconds, a top speed of 202 mph, and boasts an incredibly unique driving experience. Toyota CEO Akio Toyoda believed that the ultimate Lexus should connect with its owner. That's why the LFA came into being. The car is an aerodynamic miracle, as fun to feel as it is to drive.
You can get this car by completing 50% of the Summer Festival Playlist (Not obtainable before 02/13/20 14:30UTC)
1984 Rover SD1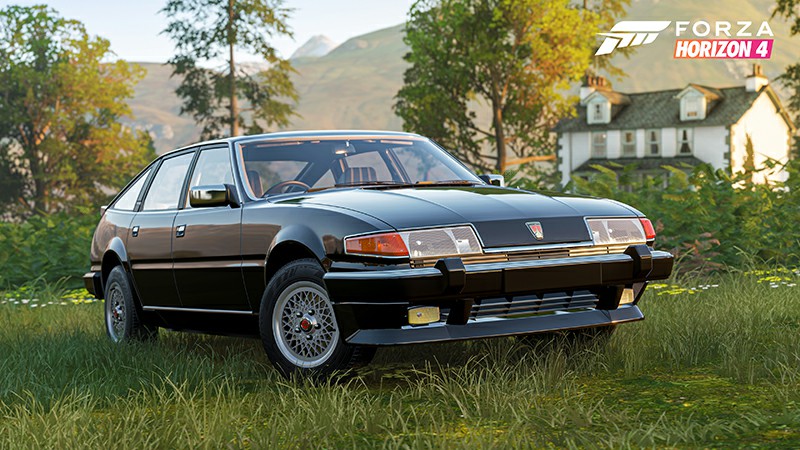 When the Specialist Division 1, or Rover 3500, was first designed by British Leyland as a successor to the P6, the key was simplicity. That meant a live rear axle instead of De Dion-type rear suspension and a redesigned Rover V8 which emphasized torque over horsepower, rather than the newer 2.2L four cylinder. It's been called the best-designed British car ever, taking cues from the likes of Ferrari and Maserati, but was often plagued with production issues early in its run. As a result, by 1984, the SD1 had seen some cosmetic and mechanical changes, as well as an expansion to a four cylinder model.
Beat the Summer Seasonal Championship "It's Never Over With a Rover" on at least Expert level Drivatar difficulty (Not obtainable before 02/13/20 14:30UTC)
1994 Ford Supervan3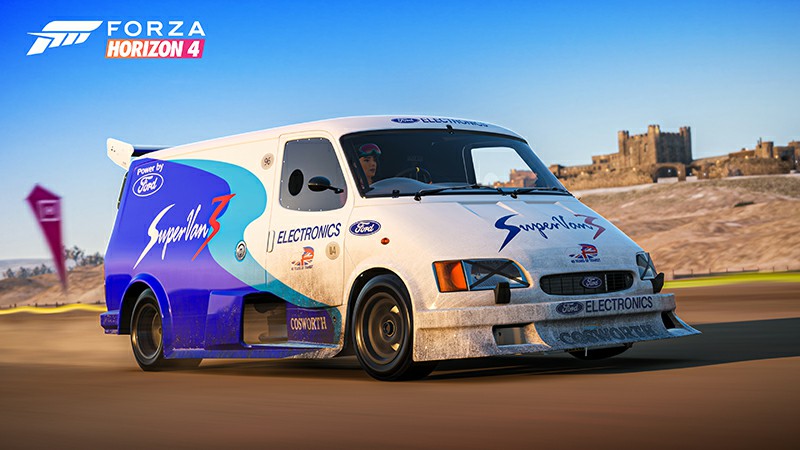 First built in the 1970's as promotional vehicles, the Supervan combined Ford Transit vans with sports car underpinnings, for some reason. It made its first appearance at Brands Hatch, before experiencing two more iterations between 1971 and 1994. That was the year that the Supervan 3 made its debut, sporting the V8 that would eventually be used in the Benetton F1 car.
In a Transit van.
Beat the Winter Seasonal Championship "Is It a Bird? Is it a Plane?" on at least Expert level Drivatar difficulty (Not obtainable before 02/27/20 14:30UTC)
2017 LEGO Bugatti Chiron
If you already own the LEGO Speed Champions expansion pack, with the Series 19 update you'll see a new event in the northeast corner for the Forza Horizon map, provided you've unlocked the Master Builder's House. Complete this event to unlock the 2017 LEGO Bugatti Chiron.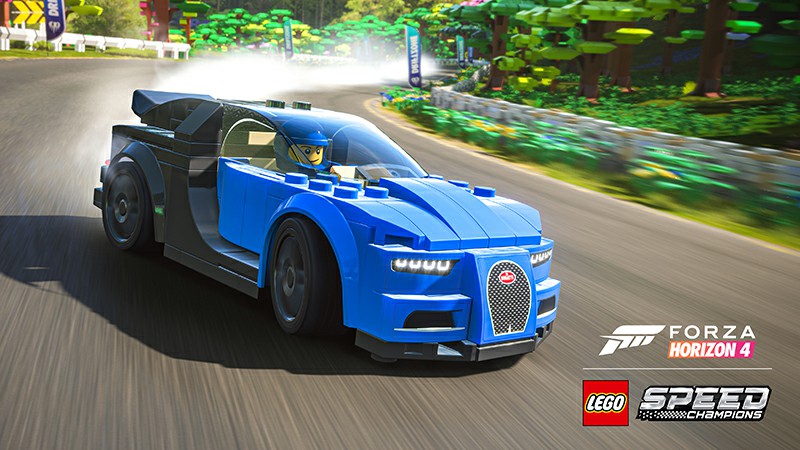 If you do not already own the LEGO DLC, you really should. You can still try out the new car for free, however, by checking out the Series 19 Rivals Event. That's in addition to a new Season Championship featuring an all-LEGO lineup. Give it a shot!

That covers the new cars for this month; here are the additional changes and fixes that arrived with this latest update:
Universal Share Codes
In addition to Event Blueprints, you can now share liveries, tuning setups and photos via share codes! When browsing any of these lists, just hit R3 to view the code, which you can also use when searching for user-generated content.
Event Blueprint History
Recently played an Event Blueprint that you enjoyed, but are having trouble tracking it back down? We've added a My History tab that lets you easily revisit the last 15 Event Blueprints that you've played. Just visit the Creative Hub menu and find the tab. This is also available in Custom Events at any starting location.
Showcase Remix – Pillar of Autumn
The Covenant is back, and this time they're not your only obstacle. The Halo Showcase Experience has been remixed to include a rainstorm. You must complete the regular showcase before the remix is unlocked.
Additional Fixes
Patch Notes:
Fixed the Achievements Heads Up, and Pacifist not unlocking. Players will need to re-meet the criteria in order to get them to unlock.
Fixed an issue with player houses disappearing after having been unlocked and purchased
Fixed an issue where the first line of a subtitle would display again if multiple lines of dialogue were being played
Fixed an issue where players using metric settings were unable to get 3 stars on a chapter in the British Racing Green story
We now show the level of your current car in whilst in a Head-to-Head race in The Eliminator
Various Stability Improvements
---
---