Arena of Valor World Cup 2019 Introduces New Tournament Mode: Global Ban Pick
Date: 2019-06-09 01:25:16
---
Excitement builds up in local pro leagues ahead of Arena of Valor World Cup (AWC) group stage draw. The draw for the group stages of the highly anticipated Arena of Valor World Cup (AWC) is set to take place on 9th June 2019 in Chinese Taipei, building on the hype surrounding the qualifiers from the local pro leagues across the region. The 12 top AOV teams from the 9 regions, including North America, Japan, and Korea, will be divided into 2 groups of 6. BMG will be keen to see who they will up against for the first round of AWC 2019. They emerged as top of their local qualifiers at Valor Series Season 3, after edging out Nova Esports (Europe server).
Arena of Valor World Cup 2019 Introduces New Tournament Mode: Global Ban Pick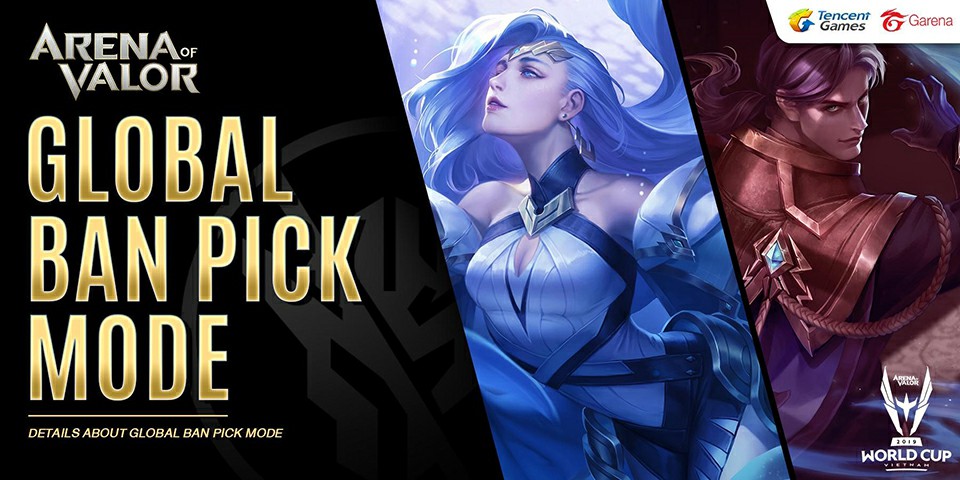 Following a record-breaking season during 2018's Arena of Valor International Championship (AIC) for highest mobile esports hours viewed globally, Tencent and Garena announce a brand new tournament mode to further enhance spectator experience: Global Ban Pick (Global BP). The "Global Ban Pick" format is an effort to stop the same in-game heroes from being used repeatedly by only allowing a hero to be picked once per series by a team. In a best-of-7 match series, each team may only use a hero once from games one to six, with an exception being made if the series goes all the way to seven games.
Why Global Ban Pick?
Showcase a more diverse hero pool played during a professional tournament
Typically, heroes that are favoured in the tournament meta would be heavily repeated and featured during professional matches. The global ban pick format will ensure compulsory rotation of heroes played and hence more variety of heroes picked for draft.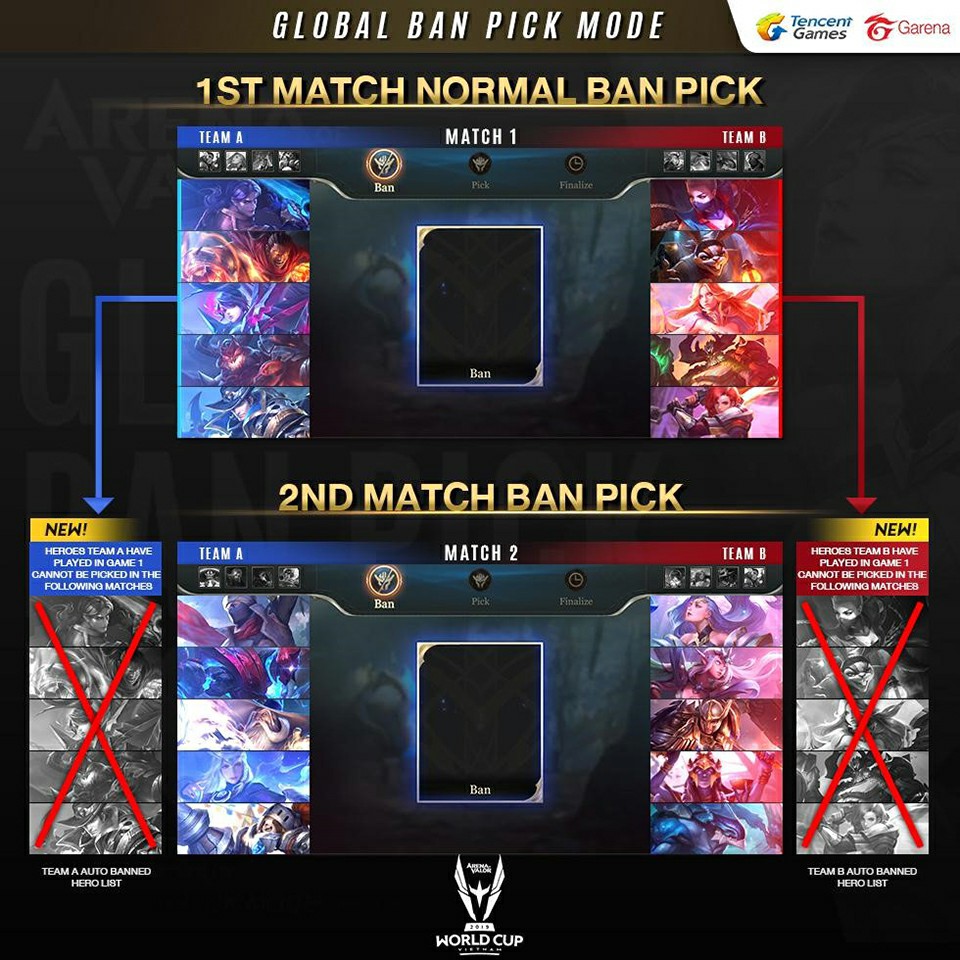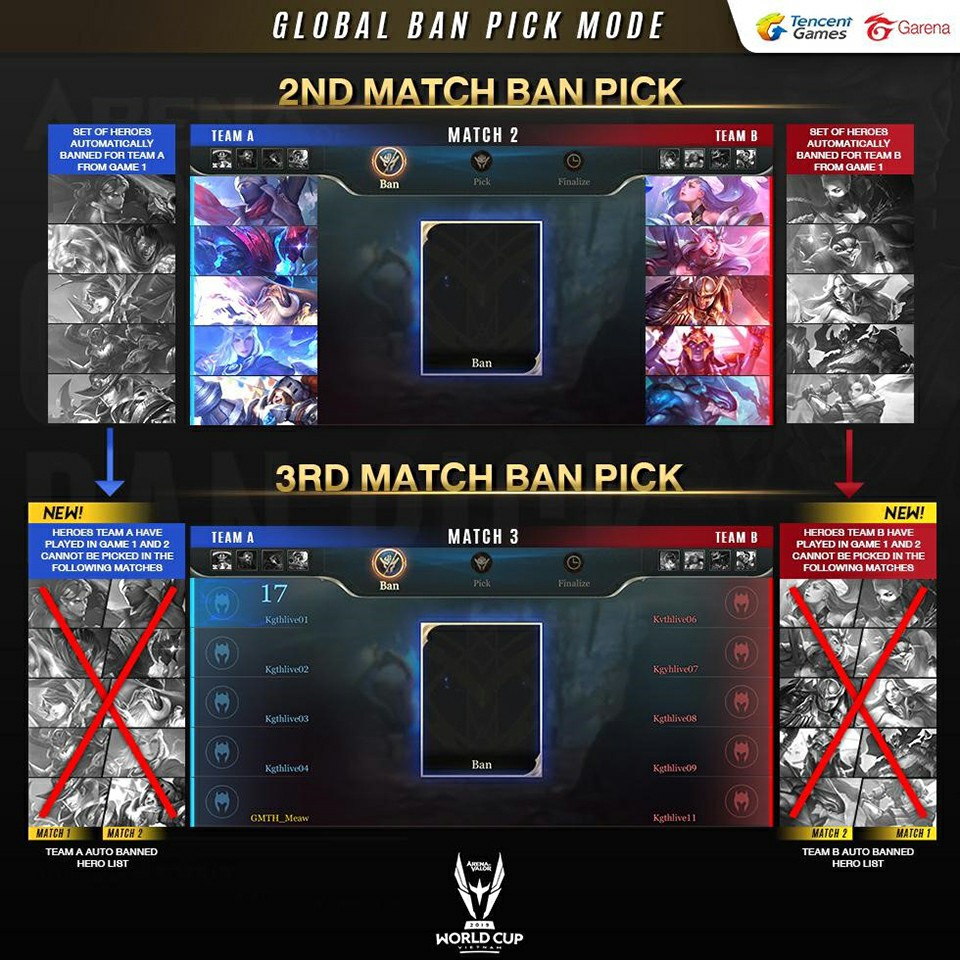 This new mode values professional players who are more versatile and adaptable, and adds to the importance of group communication and synergy during ban pick phases. Audience of AWC 2019 can benefit by learning how to play new heroes as they watch the match progress, or find new strategies by observing new hero draft combinations.
Arena of Valor is the first game title to introduce the Global BP format in a professional MOBA tournament in South East Asia and Taiwan, and hope that the new format would inspire deeper conversations and strategies for mobile MOBA.
While repeated use of the same units and play-styles in esports can lead to viewer fatigue, professional players and organizations often build branding and strategy around a signature style or unit and it is yet to be seen how teams will handle the new format.
We look forward to today's ceremony and will be releasing live updates as soon as possible. Please follow us on facebook and twitter.
---
---