Apex Legends 'Voidwalker' Event Will Explore Wraith With Two Weeks Of New Content
Date: 2019-09-02 13:08:29
---
Apex Legends players will get a chance to dig into a fresh two-week event starting next week. The "Voidwalker" event arrives tomorrow, September 3.
The event will focus on Wraith's lore, revealing secrets from the character's mysterious past. The Voidwalker storyline revolves around the discovery of an old Project: Wraith facility in Kings Canyon by the Syndicate's construction crews. In the closed research site, you will find a prototype portal that you can use for strategic positioning in the game. It can also act as a quick escape route, allowing you reinitiate skydive. There will also be new lore to discover scattered around the map during this event. The Voidwalker event will run from September 3 through 17.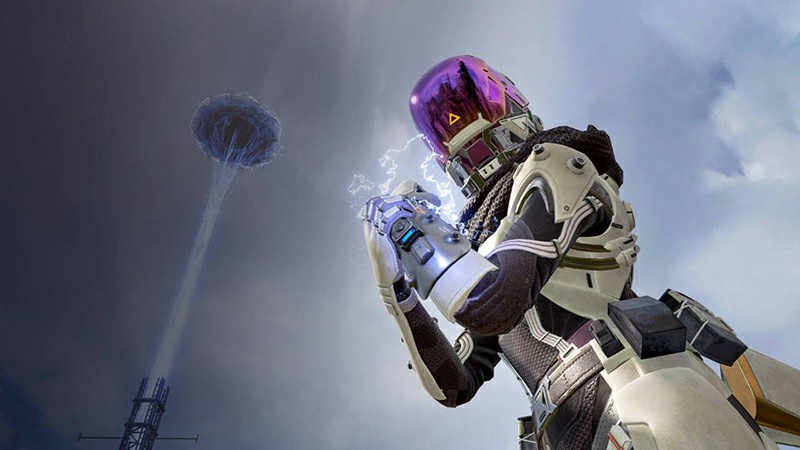 Here's a quick rundown of everything you'll see across the event's two weeks:
Wraith town takeover
Limited-time mode – Armed and Dangerous
Exclusive event challenges
Direct Purchase Shop
Double XP for Top 5 and Wins Weekend
Beyond that, there's also a new mode, Armed and Dangerous, that will be playable during the event. The Armed and Dangerous game mode will mix things up by limiting weapons to snipers and shotguns. Loot will also be harder to find. You'll only have access to sniper rifles and shotguns, which will make mid-range combat tricky, and loot will be restricted across the whole map. Throughout the event, completing special challenges will net you themed rewards.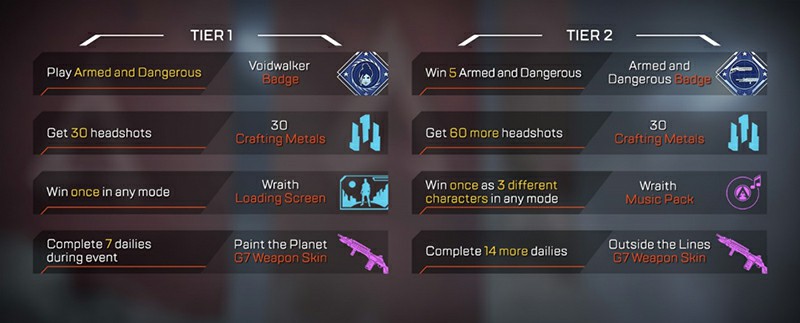 Limited-timed themed cosmetics will be available from the direct purchase shop. With the exception of a new "Void Shadow" Wraith Frame and Wraith Voidwalker Legendary skin, all of these new themed cosmetics will be priced at $5 through September 17. The items will rotate through the shop during the event and, after September 17, they won't be eligible to return for six months.
Finally, there'll also be a Double XP for Top 5 and Wins Weekend running from 6th September to 9th September the bonus of which will affect both account level and battle pass progression. If you're a fan of Wraith, though, make sure you play the game before September 17.
Apex Legends is free to play, and you can dive in on Xbox One, PlayStation 4, and PC.
---
---