Star Trek Online Awakening Is Launching September 10, Starring Anthony Rapp
Date: 2019-08-01 10:51:40
---
Star Trek Online fans are having a good week. On their website today, Arc Games announced the latest content update for Star Trek Online, called Awakening, launching for PC on September 10th. It will star Anthony Rapp who'll bring Lt. Commander Paul Stamets to life as the key to the storyline that follows up the Age of Discovery arc. Players will warp to the year 2410 to face off against the Elachi, and journey to the mysterious Mycelial Network.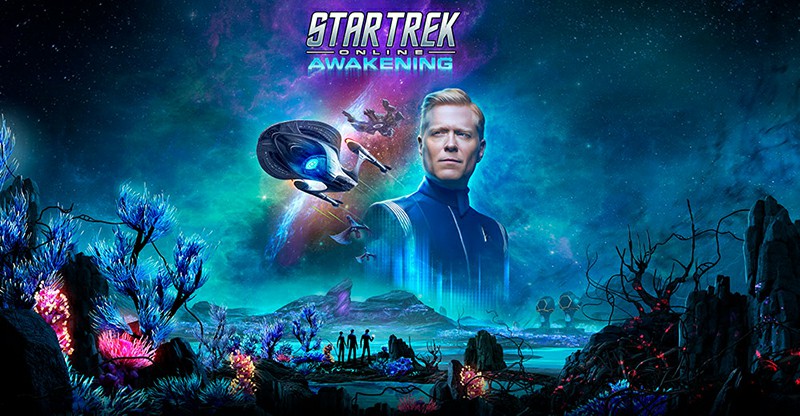 If you're a Star Trek fan, you'll know Rapp for his role as Paul Staments on Star Trek: Discovery. Awakening is a continuation of the Age of Discovery, with Arc Games explaining,
"During Age of Discovery, players witnessed J'Ula and her Klingon forces steal Mycelial technology, which pulled them forward to the year 2410. Captains must now follow this ruthless Klingon matriarch back to the 25th century to ensure she doesn't corrupt the entire Mycelial Network in pursuit of her own dangerous agenda. Unfortunately, the insurmountable threat J'Ula poses to the universe also draws out the Elachi, who fear her actions will lead to the destruction of their home planet - and they will stop at nothing to protect it."
Captains can also access Awakening to participate in a series of exciting patrols to repair time rifts, a brand new Task Force Operation and a special Mycelial Event which rewards players with a new T6 Elachi ship for completing missions.
Are you going to Star Trek Las Vegas event this weekend? Cryptic will be there with multiple panels of the game, including the first look at awakening with Rapp.
---
---