Path of Exile previews the upcoming ExileCon event in New Zealand
Date: 2019-08-12 00:52:21
---
Fancy a trip to New Zealand this fall? Path of Exile's real-world ExileCon is happening in Auckland this year. ExileCon will be a two-day (November 16-17, 2019) celebration of all things Path of Exile, including multiple earth-shaking announcements and previews, competitions, talks given by Grinding Gear Games developers and hands on demos of unreleased new content.
Grinding Gear has dropped more info on what to expect in a blog post this week.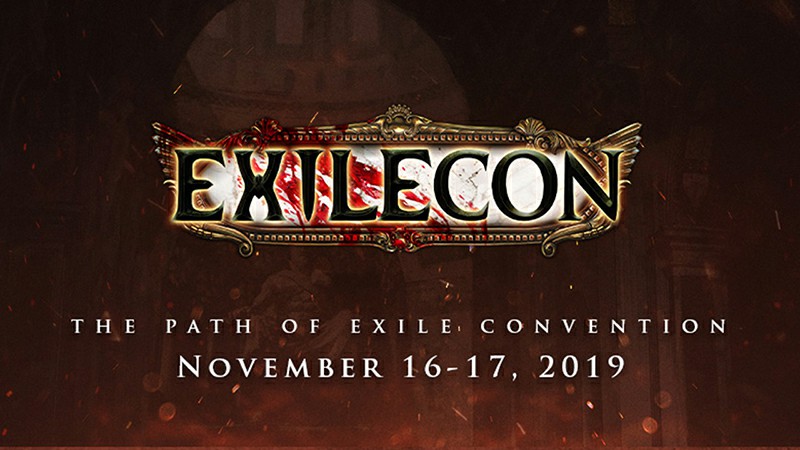 "We plan to kick off the convention with a keynote announcing both December's 3.9.0 expansion and the future 4.0.0 mega-expansion. Attendees will be able to play demos of both announced expansions, watch talks given by GGG developers, meet their favourite streamers and invited guests, buy Path of Exile merchandise, and celebrate Path of Exile with over a thousand other community members." The studio says, "On the 17th of August, we're running the fourth and final ExileCon Qualifier Race. Its winner will compete at the Race Finale on stage at ExileCon."
ExileCon has excited to announce the star-studded lineup of past and present Path of Exile Streamers and content creators attending the convention, including Kripparrian, NeverSink, Engineering Eternity, Quin69, Rhykker, Zizaran, Mathil, Raiz, Nugiyen, Havoc, Tarkecat, ZiggyD and Amie. Also attending ExileCon are many other invited guests, such as David Brevik, Max Schaefer, Erich Schaefer and even a few Path of Exile voice actors. Regular, VIP and "Ultra VIP" Tickets (featuring a homecooked BBQ dinner with Grinding Gear founders Chris Wilson, Jonathan Rodgers and Erik Olofsson) are available now alongside full details at www.pathofexile.com/exilecon.
Since its launch, Path of Exile has become a global community of over 20 million players including localized versions in English, German, French, Spanish, Simplified and Traditional Chinese, Russian, Thai and Brazilian Portuguese. Path of Exile was listed as one of the top ten most-played games on Steam in 2018.
---
---