GTA Online Update The New Lampadati Novak Plus Triple Rewards On The S.A. Super Sport Series And More
Date: 2019-11-11 07:38:10
---
Do you want a super stylish SUV? Enter the Lampadati Novak, a standard SUV with the soul of a slightly superior SUV. The days of choosing between utility and style are over – as of now. The Lampadati Novak, available now from Legendary Motorsport.
The Race Series is dishing out Double Rewards all week long in the Race Series and Casino Work Missions, while Triple Rewards are available across a rotating selection of Hotring Circuit, RC Bandito and Issi Classic Races. Whether it's tracking down a shipping container or escorting an armored truck back to The Diamond, there's plenty of fun to be had - and money to be made - in Casino Work Missions this week, paying out 2X GTA$, RP and Casino Chips.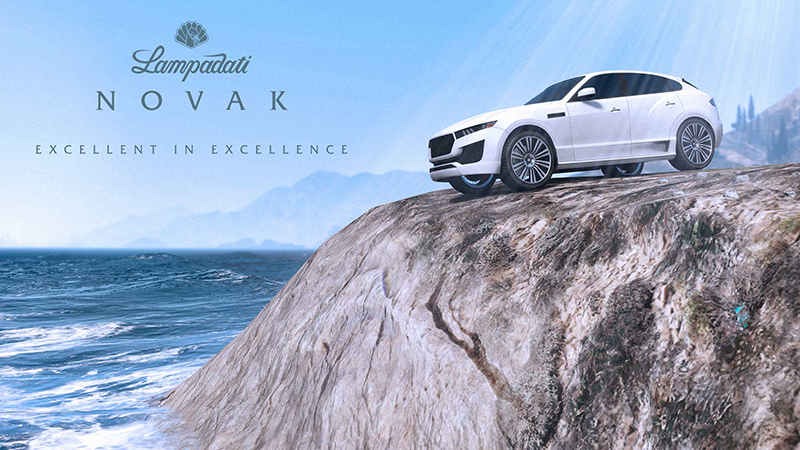 Stop by the lobby of The Diamond Casino & Resort and give the Lucky Wheel a spin for the opportunity to win GTA$, RP, clothing and more. This week's top prize is the Vysser Neo, a sports car so sophisticated that it almost feels like a misdemeanor using it to pick up drive-thru fast food.
To help players get their cars in racing shape, GTA Online is offering discounts on a selection of vehicles, upgrades and garages, including:
All Garage Properties – 35% off
Ocelot Locust (Sports) – 25% off
Pfister Comet Retro Custom (Sports) – 40% off
Karin Sultan RS (Super) – 40% off
Vapid GB200 (Sports) – 40% off
Grotti Itali GTO (Sports) – 40% off
Grotti Turismo Classic (Sports Classic) – 40% off
Hijak Ruston (Sports) – 40% off
Declasse Drift Tampa (Sports) – 40% off
Vapid Flash GT (Sports) – 40% off
Vehicle Armor – 40% off
Bulletproof Tires – 40% off
Benny's Upgrades – 40%
Brakes & Handling – 35% off
Suspension – 40% off
Transmission – 40% off
Engines – 40% off

Twitch Prime members who linked their Twitch and Rockstar Games Social Club accounts can buy Fort Zancudo Hangar 3499 and the Lago Zancudo Bunker and receive a full rebate on the base property after purchase. In addition to an extra 10% off all of the vehicle, upgrade and garage discounts listed above, players with a connected Twitch Prime account can take 80% off the Truffade Nero and the Coil Cyclone hypercar, for good measure. To ensure access to future benefits, make sure to visit Twitch Prime and sign up.
Learn more here.
---
---