GTA Online Diamond Casino Update Patch 1.47 Notes
Date: 2019-07-24 05:55:24
---
The doors of Grand Theft Auto V's new Diamond Casino & Resort is open for business. The long-awaited casino is now streaming live on GTA online on PS4, Xbox One and PC as part of the game's latest update, which also introduces a host of new clothing options, vehicles, bug fixes and other tweaks to online modes. Here are the full patch notes for GTAV Title Update 1.47 – aka The Diamond Casino Update!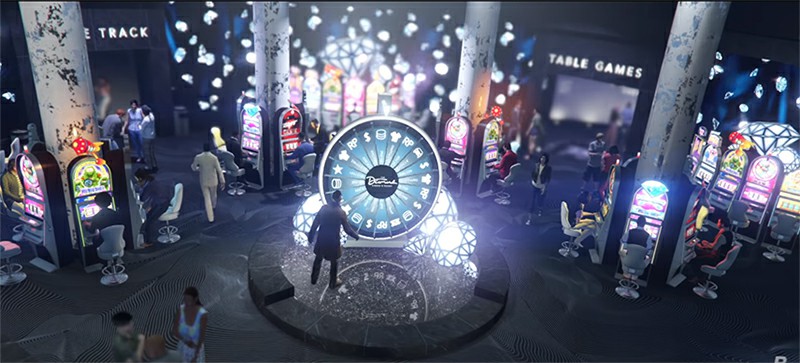 Located at the corner of Vinewood Park Drive and Mirror Park Boulevard, the Diamond Casino & Resort is a new facility where you and other players can enjoy nightlife. The casino floors offer all the activities you'll find in this type of facility, including Three Card Poker, Blackjack, Roulette, and Slot Machines, as well as some enticing prizes, including some new "high-end" vehicles. You can also bet on a virtual horse race and spin a wheel for free to win various in-game prizes.
Also added are the Penthouse suites at the Casino. These luxurious purchasable properties are only for the highest rollers, and are yours starting from $1.5 million.
On top of that, fans of collectibles have a new treasure hunt on their hands, with a set of new Playing Card Collectibles hidden around the city. Rockstar has added seven new cars (six + one armoured variant) and more than 400 pieces of artwork and clothing to add to your stash. You'll receive a free daily allotment of chips that can be used to play the various casino games. However, you can also purchase these chips with the game's GTA$ currency (which itself can be purchased with real-world money).
The patch notes for the latest GTA 5 Online update were revealed in a post by Rockstar Games.
The GTA 5 Online Casino update weighs in at 3.2GB on Xbox One and 3.427GB on PS4, while Steam users have a 3GB download to install.
For more information about the patch, please visit the official website.
---
---