Fan Petition to Make Megan Rapinoe the FIFA 20 Cover Star
Date: 2019-07-18 09:00:13
---
In early June, EA announced its FIFA 20 series, but the cover star of the game has not been announced yet. In recent days, EA fans have launched an unprecedented petition: Let the American women's football star Megan Rapinoe to be the cover athlete of FIFA 20.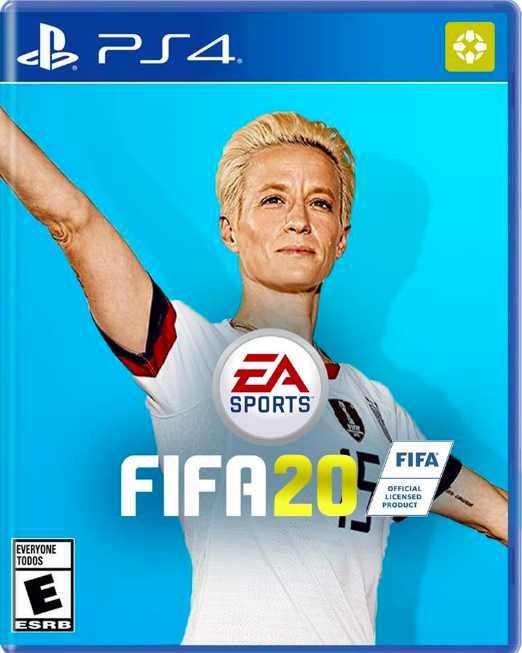 Megan Rapinoe is the women of the moment, as she was one of the stand-out players during the 2019 France World Cup, where she and the USWNT became back-to-back champions. She scored six goals - the joint-highest tally alongside Ellen White and Alex Morgan - and helped the US win their fourth World Cup.
Soccer fan named Darren Holland has started a petition on Change.org asking EA to put Rapinoe on the cover of FIFA 20. Holland says that the petition came to be after IGN posted a mockup of Rapinoe as the FIFA 20 cover star on its official Twitter account, where it has nearly 400 retweets and more than 2,000 likes. "EA has already done more than FIFA in terms of support" for the women's game, says the petition maker, as women's international teams have been in the series since FIFA 16. Holland also calls the decision to make Rapinoe a cover star a "no-brainer."
As of now, 1385 players have supported the petition, and the number is still rising slowly. Holland wrote in the petition's introductory column: "FIFA needs to change its [SIC] policy on prize money but that's just the start. More exposure of this team and women's football will help change their minds. EA has already done more than FIFA in terms of support so this is a no-brainer which I know they must be contemplating. Much respect to IGN for the original post and image on social media."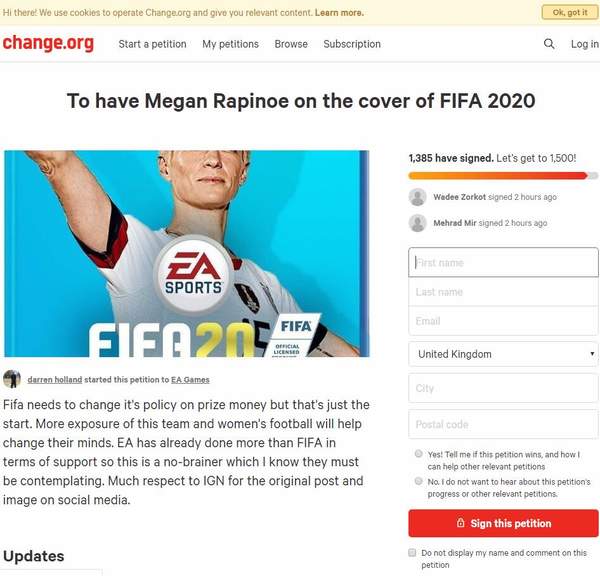 In fact, long before Megan Rapinoe, female stars have successfully landed the cover of FIFA. In 2015, EA put Alex Morgan's photos and Messi photos on the cover of FIFA16 US (the Canadian version is Christine Sinclair and Messi), which caused an uproar among players at the time, and then EA's then CEO accused The masses are discriminating against women.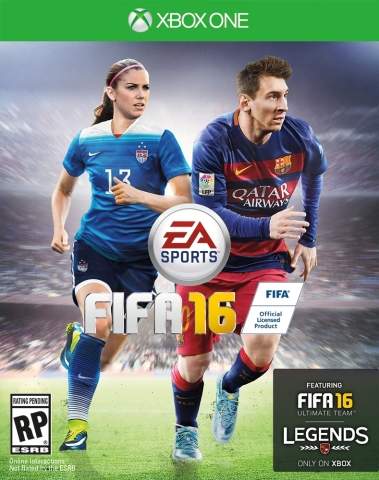 Just looking at Megan Rapinoe's personal accomplishment and the history of the team's growth, she is well-deserved on the cover of the game.
---
---