Black Desert PS4 Beta Launch Date Revealed, Xbox One Version Gets New Content
Date: 2019-07-25 09:19:42
---
Last month, Pearl Abyss revealed that its hugely popular MMO Black Desert Online would be coming to PS4 on August 23, 2019. Those hoping to try out the new version of the game before its release were lucky, as developers today confirmed that PlayStation Plus players will be able to play the game early through a beta starting on August 9 - 13 before its launch on August 22.
You can check out the brand new trailer for the beta below: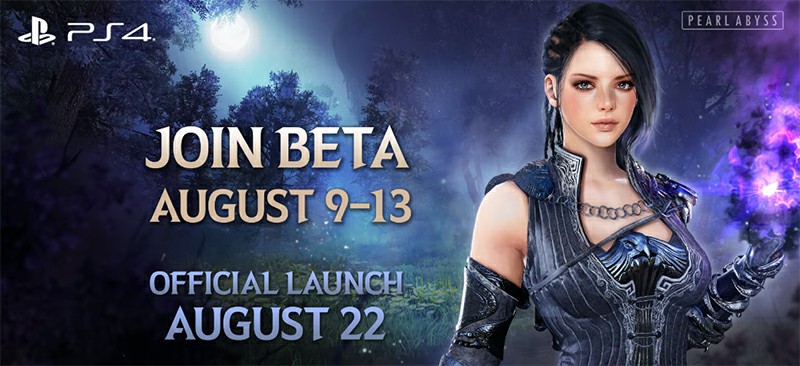 The Black Desert Online PS4 beta will run from August 9 at 12am PT until 2am PT on August 13 and players must sign up for it on the game's website beforehand. While this beta will gives players access to a lot of the game, Pearl Abyss did mention that player data will reset once the beta concludes.
If you'd like to sign up for the beta, visit the link here. See below for full beta details.
Start Date: Aug. 9, 12 A.M. PDT (7 A.M. UTC)
End Date: Aug. 13, 2 A.M. PDT (9 A.M. UTC)
According to the press release, the Black Desert beta will be a free download. You'll be able to explore Calpheon up to level 50 with six classes. Black Desert Online is currently available for PC and Xbox One, with the PS4 version poised to release on August 22 with a $29.99 Standard Edition, $49.99 Deluxe Edition, and a $99.99 Ultimate Edition. Playstation Plus members receive a 10% discount on all pre-order editions, including Standard, Deluxe, and Ultimate.
Today, Pearl Abyss released a content update on that platform. Following this new patch, Xbox One players will have access to the Ninja's true abilities and skills, will find that the Karanda, Maraka, and Quint bosses give new loot, and that the attacking power for the Capotia accessories has been buffed. This adds the Ninja Awakening skill, three world bosses, and the Capotia Accessories equipment.
Meanwhile, the mobile version of the game will go global. Currently available in South Korea, Japan and Taiwan, Android and iOS will be available in North America and Europe later this year.
Black desert is now available on PCS and Xbox One and has attracted 20 million registered users. Expanding the range of available platforms around the world, including PS4 and mobile, will help further.
---
---