What Do You Have to Know Before You Play Albion Online?
Date: 2019-06-13 03:23:25
---
Albion Online's universe is shaped entirely by players' actions, who craft their own tools as well as build settlements and towns. The game was released for PC and popular mobile devices (iOS/Android), offering cross-platform multiplayer. This is the debut title of the German studio Sandbox Interactive.
Albion Online is a free-to-play MMORPG with microtransactions. It is a sandbox MMORPG set in an open medieval fantasy world. From basic tools and clothes to mighty armors and powerful weapons – nearly every item in the game is crafted by players, in player-constructed buildings, from resources gathered by players. However, requires specific skills and resources. Combine armor pieces and weapons suited to your playstyle in a unique, classless "you are what you wear" system. The virtual economy is enriched by an elaborate building system, letting you raise houses, factories, and stores.While the developers do not sell any items, they charge players for making transactions in the game's virtual store, which serves as a central bank and where the users can exchange currency and goods. The only way to obtain items and resources is to find them, produce them yourself or buy from other players. If you think it's too slow to get Albion Online Gold for making items, you can buy Albion Online Gold online. Here is the purchase link. Click on the purchase details (Buy now).
Albion Online for PC, AND and iOS employs the free-to-play business model with optional microtransactions, but it is much different than the systems used in other similar games. The virtual economy is enriched by an elaborate building system, letting you raise houses, factories, and stores. Buy, sell, and trade with other players at local marketplaces all across the world of Albion. Craft rare and powerful items, then sell them to the highest bidder and grow your fortune.
"Albion Online's business model has always been based on two pillars: Premium status, which can be bought with either real money or ingame currency, and a vanity-only ingame shop. This business model will not change when the game goes free-to-play. The only difference is that you will no longer need to purchase the game in order to play."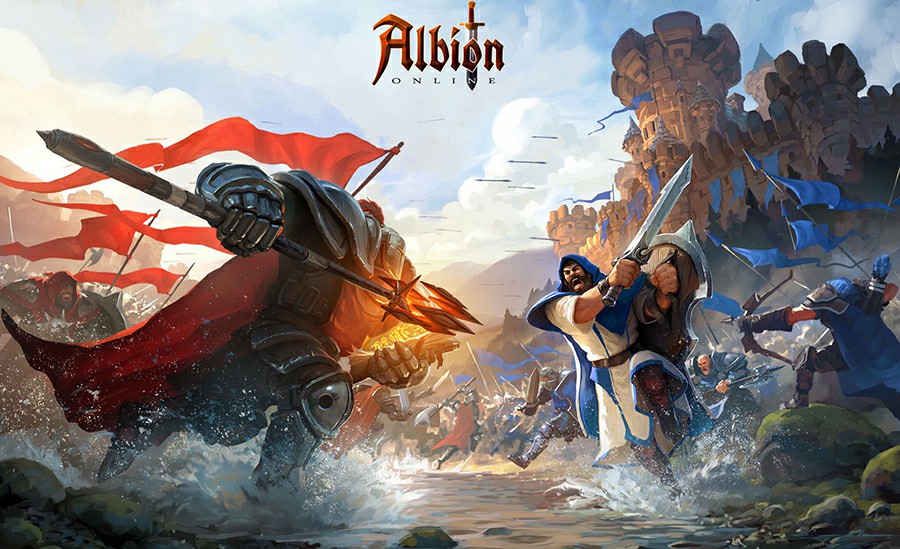 How to play Albion Online?
From single combat to group combat to massive combat, you need strategy, tactics and skill to win.
Join a guild and carve out your own piece of Albion in tactical guild-versus-guild battles. Take over territories for access to incredible resources.
Own a city plot or private island and make it your own. Grow crops to sell or make food, raise your own livestock and mounts, and set up production stations for other players to use for a fee.
From small scouting bands to massive bosses, from dungeons to full-blown faction bases, the inhabitants of Albion's open world await your challenge.
Albion Online is a true cross-platform MMO experience. Whether you like Windows, Mac, Linux, or even Android or iOS(currently in beta on mobile), an account allows you to play on all platforms and all players on a Shared server. Forge alliances with other players worldwide and take part in massive battles to determine the fate of Albion.
---
---