Madden 20 Giveaways Copies Are Going Out To Lucky Gamers
Date: 2019-07-25 16:10:44
---
The new Madden game officially arrives for the Sony PlayStation 4, Microsoft Xbox One, and Windows PCs on August 2. Select pre-order editions arrive three days earlier on July 30. EA Access (PS4/XboxOne) and Origin Premier Access (PC) are giving an early trial of the game for members today.
With the arrival of Madden 20 coming very soon, a number of giveaway copies are going out to lucky gamers out there. Just over the past day, a variety of different influencers, celebrities, personalities, and NFL stars started to announce they have copies up for grabs.
Madden 20 giveaways ahead of release date
On Wednesday, "#Madden20" began to trend on Twitter thanks to the numerous giveaways that various individuals were hosting.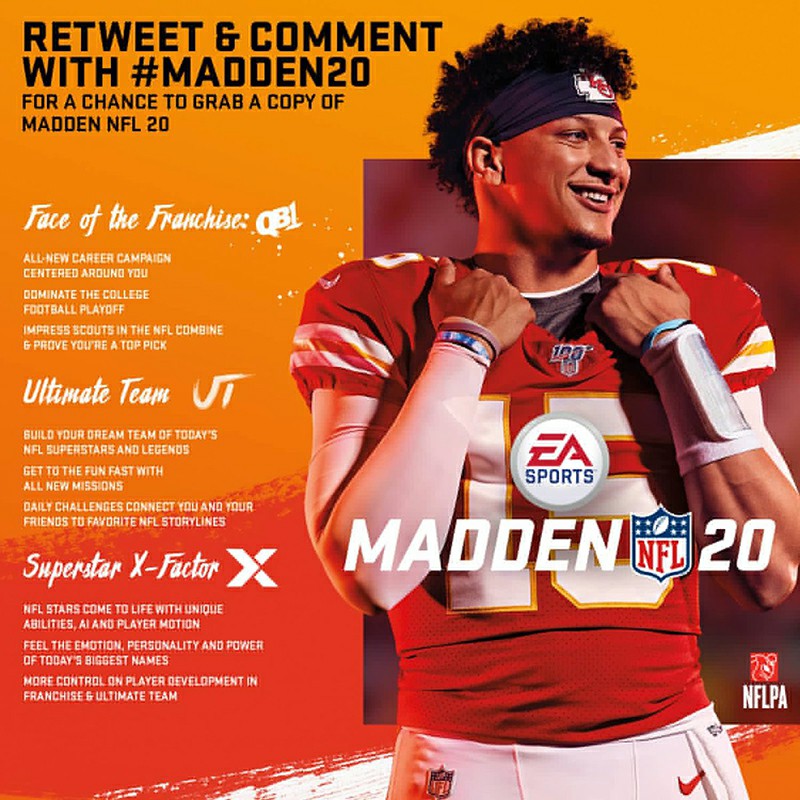 Some of the accounts to check on Twitter for Madden 20 giveaways include: @JohnnyGargano, @DerwinJames, @nateburleson, @Muthead, @Castro1021, @erinasimon, @adamrank, @looolru, @DhaSickest, and @AndyMc81. Really all you need to do is search on that #Madden20 hashtag on Twitter. Make "Top" is filtered (up top) to uncover most of the Madden 20 giveaways right now.
---
---