Ghost Recon Breakpoint Beta Now Available On PC, PS4, And Xbox One
Date: 2019-09-06 13:53:42
---
Ahead of the game's October 4 release, the beta for Tom Clancy's Ghost Recon Breakpoint has gone live. The good news is that it is available on PS4, Xbox One and PC. And, it's not too late to get in on the act if you fancy some lengthy Recon sessions over the weekend.
The Ghost Recon Breakpoint closed beta runs through to 11am UK time (3am PT, 6am ET) on September 9. PC gamers and those on the Xbox One and PS4 can get in on the beta action as well during that time. The beta grants access to a sizable chunk of the map comprised of four named provinces: Sinking Country, Fen Bog, Smuggler's Cove, and Mount Hogson. You'll also have a limited selection of customization options for your Ghost. For the beta, XP is capped at level ten, Gear Level is capped at 40, and you'll only be able to assign 10 points to your skill tree.
This testing period is only valid for certain people, and its scope is limited when it comes to content. Ubisoft has confirmed that if you have already ordered the game, you can now download it on the platform of your choice. If you signed up for the beta via the website and don't own the game, there is a small chance you will be selected to participate.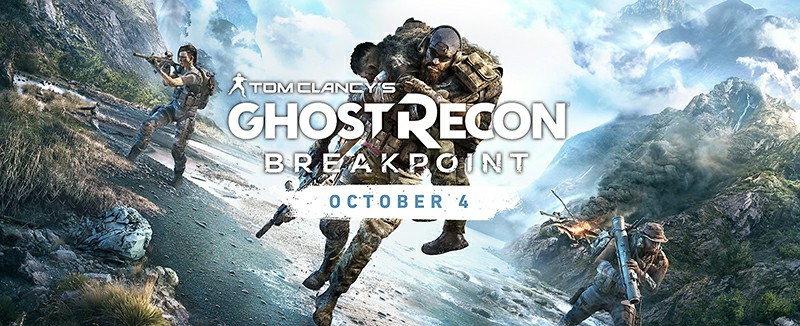 How to get into the Ghost Recon Breakpoint beta?
Although the beta isn't open, anyone who pre-orders the full game on PC, PS4 or Xbox One is guaranteed access. Those who signed up for Uplay Plus, Ubisoft's PC subscription service, are also invited.
Finally, if you sign up at the start of the beta, you have a chance to get invited. Ubisoft may decide to open a beta to more players over the weekend, or hold a beta in the next few weeks, but so far, nothing has been confirmed.
Those who took part in previous tech tests are automatically invited to the beta.
Ghost Recon Beta End Time (September 9)
3 AM PT
6 AM ET
12 PM CET
8 PM AET
Ghost Recon Breakpoint will be the first major release as part of Ubisoft's Uplay+ subscription service, which offers a wide library of Ubisoft's back-catalog along with new releases. It has suffered a few technical hiccups upon launch. If you remain a subscriber as of October 1, you'll have access to the Ultimate Edition of Breakpoint.
Ghost Recon Breakpoint system requirements
Another factor which may sway your decision as to whether you want to put your money where your mouse is, pre-order, and get into the game right now, might be how your PC will cope with the shooter. The PC requirements were recently published, with a variety of different levels of detail, from the minimum spec needed for 'low' settings all the way up to 'ultra' in 4K resolution. Read more in our article "Ubisoft Reveals Ghost Recon Breakpoint PC System Requirements".
Ghost Recon Breakpoint will launch on October 4 for PC, PS4, and Xbox One. It is forgoing Steam in favor of the Epic Games Store, as a business decision.
---
---