Drodo Studio and IMBATV Will Hold The First Auto Chess Invitational in Shanghai
Date: 2019-06-22 06:43:25
---
Rodo Studio was the first developer to introduce Autobattler style into the game world, and they created Dota 2 Arcade Mod "Dota Auto Chess". Within a few months, the number of users of their games has increased to millions and is increasing. This phenomenon has attracted the interest of some large companies.
Just this month, Valve and Riot announced that they had even launched their own version of Dota Auto Chess, and Drodo itself was the first company to port games to mobile devices.
While Valve and Riot compete fiercely in their respective beta versions of Autobattlers, the developers of Dota mod are also developing their own independent game, Auto Chess. Their PC version was announced to be developed with Epic Store. On June 21, 2019, Drodo announced a one million dollars tournament for Auto Chess. The Auto Chess Invitational will be held with IMBATV and Dragonest Networks (Drodo's mobile game publisher) and will be held in Shanghai, China, in October.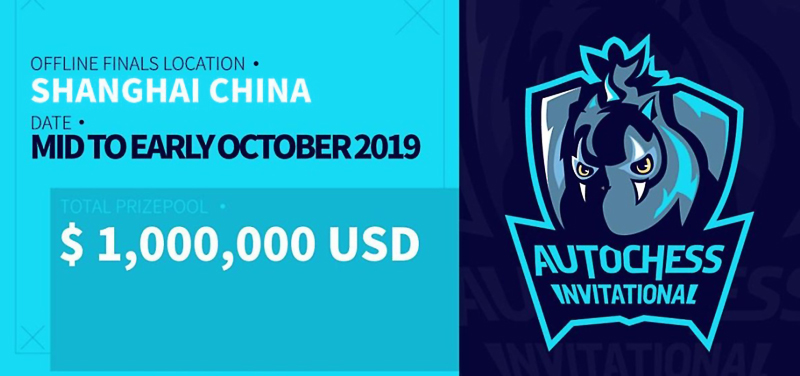 The following is a statement:
Drodo studio, Dragonest Network, and ImbaTV will bring you the Auto Chess Million Dollars Invitational. If you are a pro and eager to show your talent on the world-class stage, get ready!
See you in Shanghai in October!
Although the tournament is an invitation tournament, players from all over the world will be able to participate in the regional preliminaries to be held in early August. Organizers will reserve some places for some star players, but no other details will be released. If you are a professional and eager to show off your talents on the world stage, be prepared.
What is Dota 2's Auto Chess? If you have many questions about Dota 2 Auto Chess, please read our other article:Common Q&A For Playing Dota 2 Auto Chess. I'm sure you'll find the answer.
---
---