Aion Europe Adds A 2,000-player Pvp Battle And A 12-player Dungeon In Update 7.2
Date: 2019-11-01 08:24:25
---
Aion Update 7.2 is here – play it now!
It's time to party in AION as update 7.2 is now live on the European servers! Experience merciless PvP and PvE action!
Along with AION 7.2, "The Windstream" event is also starting, so hold on tight!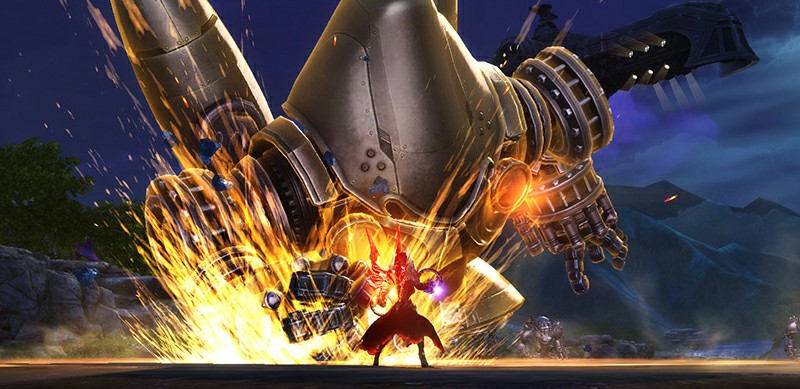 Here's what's coming:
You've been invited to a party at Beninerk's Manor where you and your friends will have to face a cunning enemy.
Merciless battles are raging in Red Katalam: engage in an epic mass battle with up to 2,000 players.
Contest thrilling duels at the Orbis Training Arena! Find out how good your skills as a warrior really are.

The new legendary transformations:
Israphel's Apostle
Zikel's Apostle
Kaisinel's Apostle
Siel's Apostle
Nezekan's Apostle
Marchutan's Apostle

The new ultimate transformation:
Marchutan's Apostle
Improvements
There are now reward drops in the Tower of Challenge for you. What are you waiting for? Get some Kinah and the Teleport Scroll for the 4th Floor!
Additionally, the rewards for the ranking list have been adjusted and many more improvements made to your favourite game.
Check out the trailer and see for yourself:
If you want to find out more details about the update, take a look at our patch notes.
THE WINDSTREAM
Running: 30/10 to 27/11
Requirement: level 76 or higher
To celebrate the launch of update 7.2, you'll have the chance to bag some high-quality equipment in this event! If you complete a thrilling quest, you'll be rewarded with the Merciless Intruder's Ultimate Armour Chest and the Ultimate Silent Black Feather Armour Chest!
Here's how it works:
During the quest, you'll be walked through the basics of PvE and PvP, receiving important equipment, enchanting, improving and boosting with manastones along the way – so that you become an even more powerful Daeva!
Once you reach level 76, the quest will be displayed.
Start the Windstream quest via the orange quest icon (Active Helper Campaigns).
The quest is divided into two segments: PvE and PvP.
PvE: Your journey from Narakkalli to the Stella Development Laboratory
To obtain the Merciless Intruder's Ultimate Armour Chest, you'll have to complete the following sections of the quest multiple times:
Daevas reach Lakrum
Attack on Narakkalli
Enchant the equipment
Storm the Holy Tower
The Manastones
Conquer Makarna of Bitterness
Liberate Prometun's Workshop
The Stella Development Laboratory
Your ultimate reward
PvP: Your path to enhanced ancient equipment
To obtain the Ultimate Silent Black Feather Armour Chest, you'll have to complete the following sections of the quest multiple times:
Arrival in Lakrum
The Genesis Crystals
Obtain your PvP equipment
Enchant the equipment
Enhanced equipment
Arrival in Dumaha
Enhanced equipment
Your ultimate reward
---
---