Some Tips and Tricks for 8 Ball Pool
Date: 2019-07-09 13:50:37
---
8 Ball Pool lets you shoot with players from all over the world. It's fun, but it can also eat up a lot of your time. Because you can't stop trying to win or make up for a devastating loss. All in the name of earning 8 Ball Pool coins and cash to buy better clubs and play at high-risk tables. The game is now so popular that it can be downloaded for free on both iOS and Android. Here are some tips and hints for playing 8 Ball Pool, which are useful for beginners.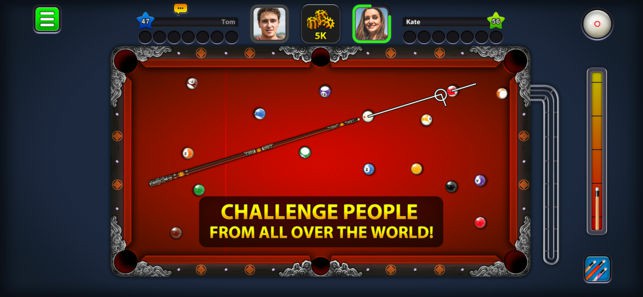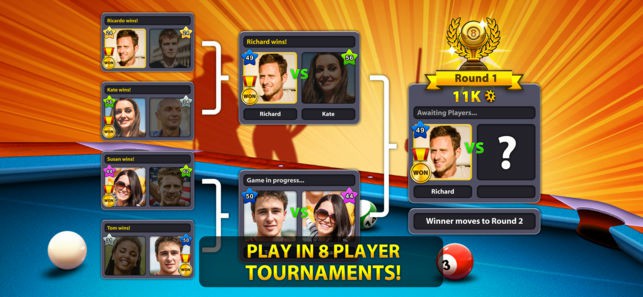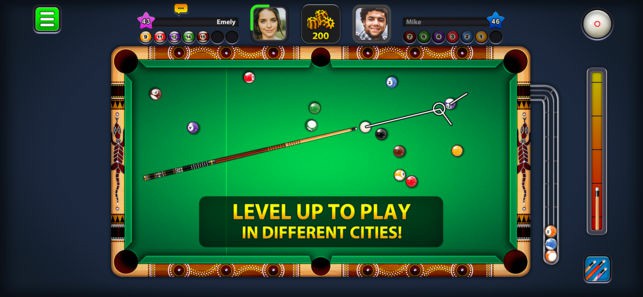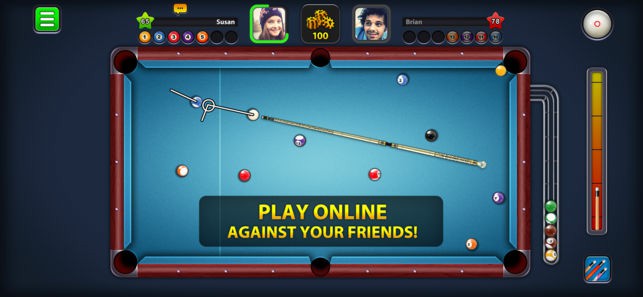 Login with Facebook to get free coins every hour.
It's fun to play with friends! Invite your friends to play and earn 500 coins!
If you don't have any coins, you can request some from your friends.
Buy coins to progress faster to a higher level faster.
Buy Pool Cash to get the best Premium cues.
Make sure to turn on Push Notifications to receive challenges.
You can add vibrations to your Settings to remind you of the next shot.
The shot timer decreases every time after you make a successful shot, so play ahead of time.
Always try to play the next shot in advance.
Always check the shot timer when you move.
The tournament has shot time and total time to keep the game fast.
You can add any player as a friend if you want to challenge them next time.
When you don't have an Internet connection, you can practice offline.
You can win up to 250, 000 pool coins on Scratch and Win.
You earn Pool cash every time you level up.
A ball must touch a cushion if no pot is made or the shot is a foul.
After breaking and potting a ball you can still pick either to play.
Always use plenty of electricity when you're resting.
If you break second and play a rematch, you will break first.
Playing on higher tiers gives more experience.
Potting the black on the break is legal and gives an award.
Strive to be at the top of your league to reap the rewards.
Take advantage of a promotion to get a big bonus.
Upgrade to a better cue to improve your skills.
The top prize on Spin and Win is the super-rare Lucky Cue.
Topspin will make white follow the ball it hits.
Try to get as many achievements as you can!
Use the diamonds on the table edge to help line up shots.
Use the spin function to control when the cue ball hits.
Winning the game is a good way to gather clues.
You can change the position of the power bar in settings.
---
---