Rockstar Games Launches New Game Launcher On PC With A Free GTA: San Andreas
Date: 2019-09-18 02:28:11
---
The Rockstar Games Launcher is a new way to buy and play all your Rockstar games on PC. Rockstar Games has released its own PC games launcher today. Installing it now will net you a free copy of GTA: San Andreas. Rockstar Games joins companies Like Activision Blizzard and Bethesda in releasing a PC hub and store dedicated exclusively for their games. It is allowing the game development company to manage its own digital rights management system and encourage gamers to purchase games from them as opposed to game distributors such as Steam. What's more,As a bonus, for a limited time, you'll get a free digital copy of Grand Theft Auto: San Andreas to get people to jump on its platform.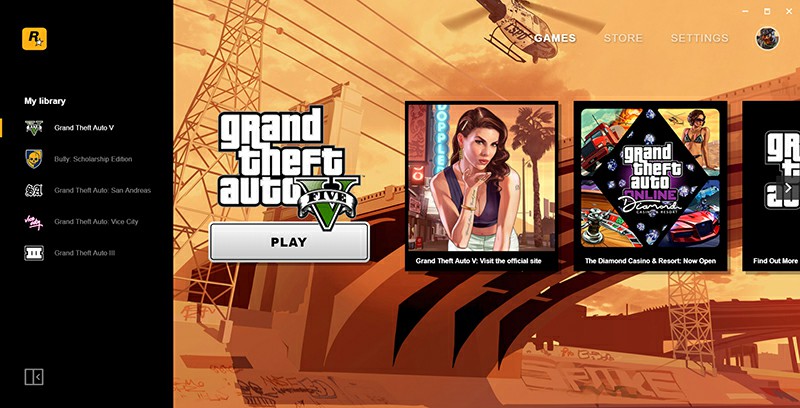 The Rockstar Games Launcher, it's not a one-stop shop. It comes with a host of features including the addition of cloud save functionality to all supported titles, the ability to keep your Rockstar Games PC library updated automatically, and ways to follow all the latest Rockstar Games news from directly inside the Launcher. It can also scan some (but not all) other Rock Star games on your computer.

Not all of Rockstar's back catalog will work with the new launcher. The titles available for purchase are Grand Theft Auto V, Bully: Scholarship Edition, Grand Theft Auto: Vice City, Grand Theft Auto III, L.A. Noire, and Max Payne 3. Once it's downloaded, the Rockstar Games Launcher will ask to scan your PC for any currently installed Rockstar titles and will pull them into the launcher.
With Rockstar making waves in everlasting games like GTA Online and Red Dead Online, a permanent home on PC makes sense. Digital PC game stores like Steam and Epic Games stores require a cut of the profits from Games sold in their stores. Steam needs 30% and Epic Games Store needs 12%. By selling games directly through a publisher's distribution platform, companies like Rockstar and Bethesda can bypass these profit cuts entirely.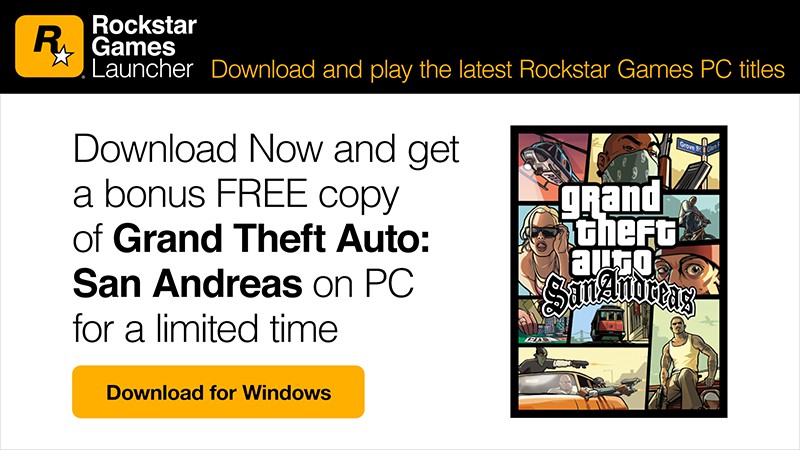 For a limited time, install the Rockstar Games Launcher and claim a free copy of the classic Grand Theft Auto: San Andreas on PC within the Rockstar Games Launcher, to permanently add it to your Social Club account's library. For more details, visit https://support.rockstargames.com
The Rockstar Games Launcher is available for download now here: https://socialclub.rockstargames.com/rockstar-games-launcher
Select PC game titles are not currently supported. Visit https://support.rockstargames.com for more info.
All in all, the Rockstar Games Launcher looks like a simple, straightforward venture. Would you purchase and play game directly from Rockstar, or do you prefer the ease and feature sets of going with other platforms such as Steam?
---
---