Guild Season 7 Kicks Off In Albion Online, Features New Challenges, Castle Outposts, More
Date: 2019-08-05 09:50:37
---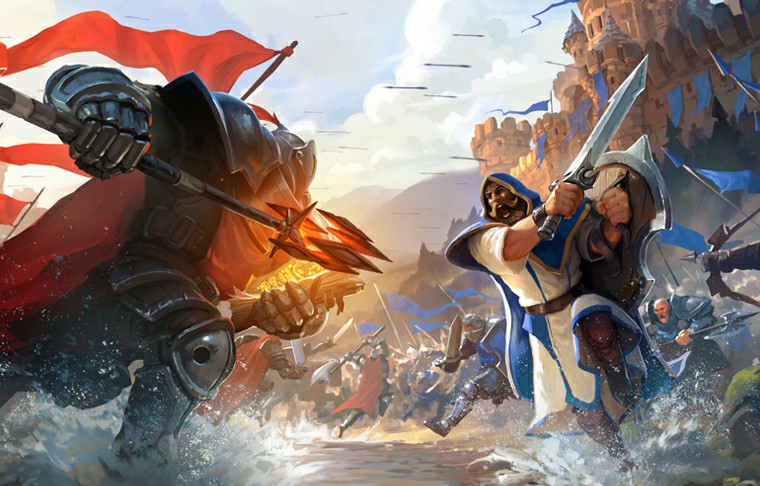 Albion's seventh Guild Season starts on Saturday, August 3. Numerous changes are coming with Season 7, including Guild Challenges, castle outposts, and more. This guild-wide version of the monthly Adventurer's Challenge allows all members to earn Season Points for their guild, even for non-combat activities. Add to that updates to the Crystal Realm system, consolidated attack times, and the new Castle Outposts, and this season is shaping up to be a big one!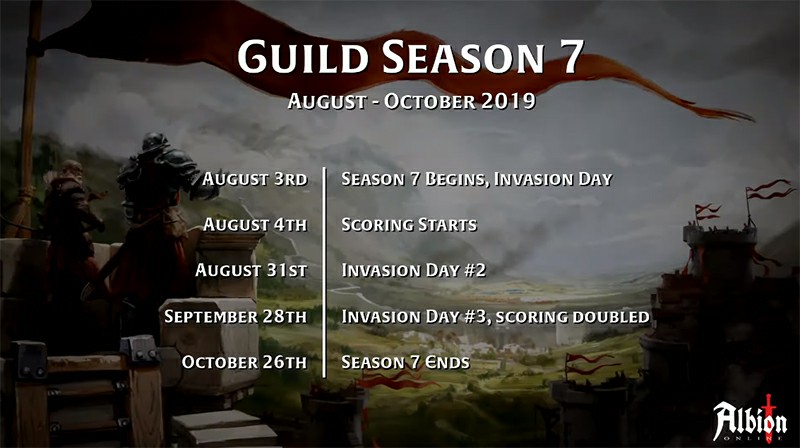 New features in Season 7 include:
Guild Challenges: guild members can now earn Challenge Points by gathering, killing creatures, fishing, and farming, which will provide Season Points to their guild
Castle Outposts: these smaller versions of castles can be claimed by guilds for season points
The number of Crystal Realm Tower Levels has been increased from 3 to 7 to improve matchmaking
GvG attack times have been consolidated to make it harder for one team member to fight multiple GvGs in a day, and mercenaries are disabled for non-crystal GvGs
Guild Season Rank brackets have been updated
For a full list of what's new in Season 7 check out the full patch notes here, or this forum post. For a quick summary, check out the Season 7 video, which covers the major changes arriving this season, you can watch it here:

Season 7's first Invasion Day starts on Saturday and the rest of the GvG season will run through Saturday, October 26th. Scoring for the new season begins August 4th, with a second Invasion Day on August 31st and a third Invasion Day and doubled point scoring on September 28th.
---
---