GTA Online Independence Day: Fourth Of July Week Bonuses & Discounts
Date: 2019-07-05 03:32:58
---
It was a Grand celebration of their country's "birthday," and Rockstar's Grand Theft Auto Online joined it. Get ready for some truly patriotic projects that leave a red, white, and blue mark on the GTA website to celebrate American independence and independence day.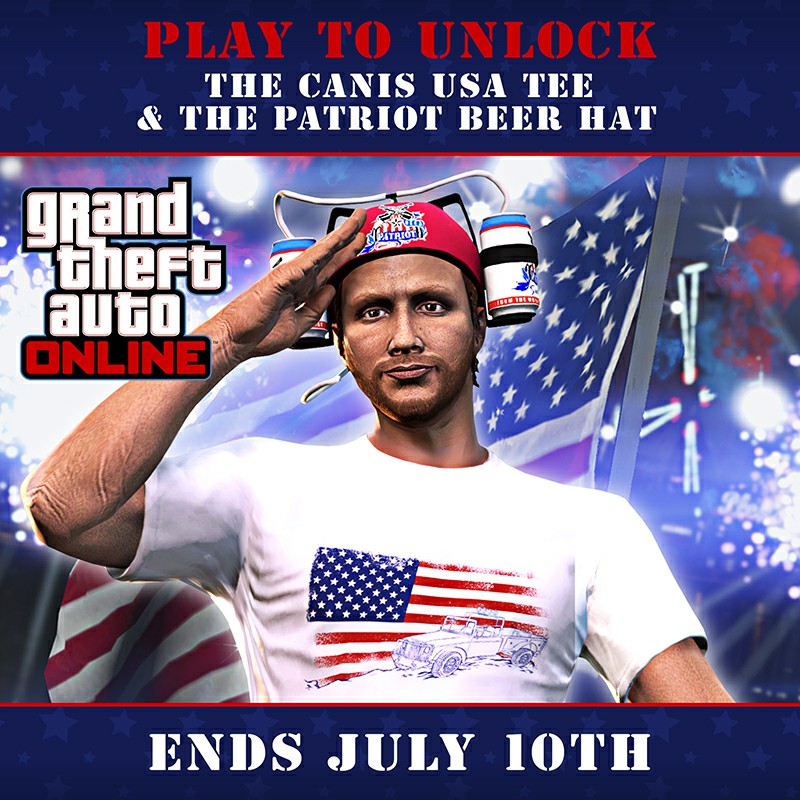 The GTA Online Independence Day event has now started, which falling on July 4. Bonuses and discounts are available until Wednesday, July 10, which means you have the best time of the week to collect any promotional items and accumulate some extra GTA Money to boost your virtual bank account. What if you don't have the resources? Don't worry, you can buy it from INGAMEMALL. Grand Theft Auto Money, GTA Boosting, GTA Packages, we have them all here, feel free to buy them.
Players can get the following at a 40% discount until the end of the event on July 10, so if something gets you excited, you may have to act quickly.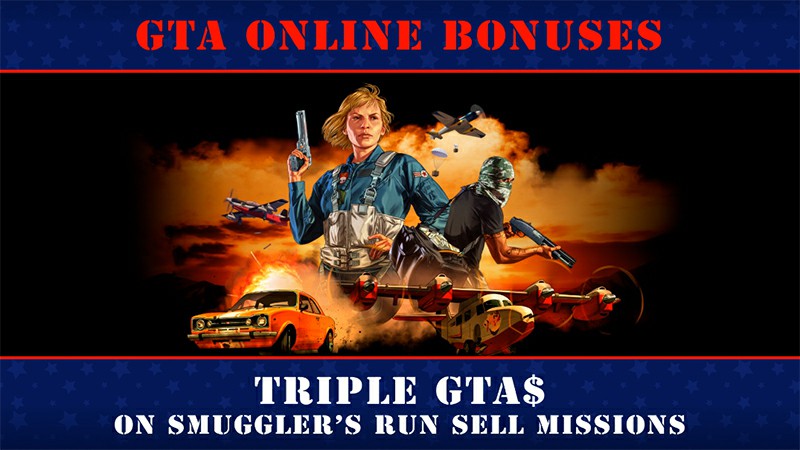 What items will be available during the GTA Online Independence Day event
As Rockstar says in their announcement, "You can't spell freedom without free." Make sure you play GTA Online before the event ends on July 10 and you'll receive the Canis USA Tee and the Patriot Beer Hat for free.
You can get 40% off the Liberator monster truck and star-spangled Sovereign bike.
Players taking part in Smuggler's Run, Special Cargo or Bikers Sell missions were rewarded with double cash payouts
You will get a whopping triple GTA$ if you complete the smuggler's sales mission.
If you want to style yourself silly with star-spangled gear, you can also grab 40% Off Independence Day Clothing, Masks, Hair styles.
All kinds of business and facilities can be discounted by 40%
Now let's talk about the special offer in detail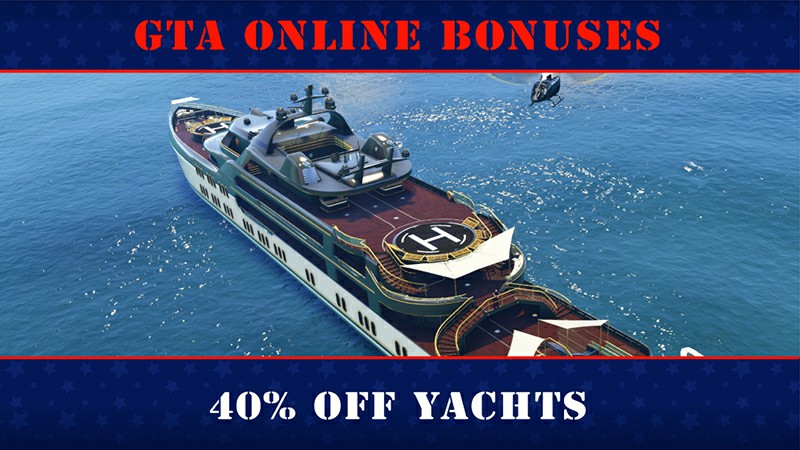 You can get a 40% discount on the limited number of GTA independence day items available online. So if you're looking to add a Stars and Stripes emblazoned monster truck (Vapid Liberator), roadcruiser motorcycle (Western Sovereign), or something else equally patriotic then choose from the list below:
Firework Launcher and Firework Ammo
Independence Day Clothing, Masks and Outfits
Independence Day Haircuts
Mk II Weapon Independence Day Liveries
Mobile Operations Center Independence Day Liveries
Patriotic Tire Smoke
Star Spangled Banner Horns
The Musket
Vapid Liberator
Western Sovereign

In addition to GTA Online Independence Day items, you can also get 75% discount of storing your Arsenal, and 40% reduction on the following vehicles, facilities, renovations, etc.:
Armored Boxville
Nagasaki Blazer Aqua
JoBuilt Phantom Wedge
Ramp Buggy
Coil Rocket Voltic
Imponte Ruiner 2000
Karin Technical Aqua
MTL Wastelander
Mammoth Tula
Atomic Blimp
Vapid Festival Bus
Declasse Scramjet
Benefactor Schlagen GT
Mammoth Patriot
Mobile Operations Center Cabs, Renovations and Add-ons
Mammoth Avenger, Renovations & Add-ons
Benefactor Terrorbyte
Yachts
Facilities
Hangars
Executive Offices
Special Cargo Warehouses
Bunkers
Biker Clubhouses
Biker Businesses
Nightclubs & Renovations
Nightclub Garages

Whatever your plans are, make sure to check out the GTA Online Independence Day event before July 10 so you don't miss out on any of these great deals.
I think I have everything necessary for an ace Independence Day beach bash. Are you still not coming to the party?
---
---