The Video Game Star Wars: Galaxy of Heroes reaches 80 million players since 2015 debut
Date: 2019-08-15 09:02:37
---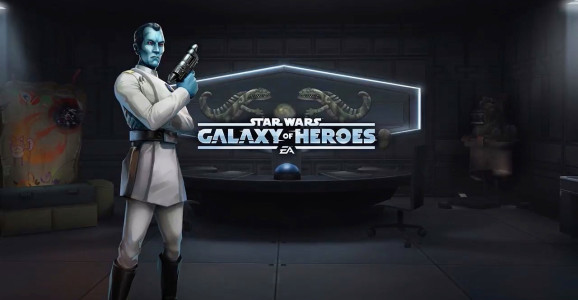 Star Wars: Galaxy of Heroes is a mobile collectible RPG released on November 24, 2015, and since its release, the Video Game Star Wars: Galaxy of Heroes reaches 80 million players.
The free-to-play mobile game launched back in November 2015. The blend of tactics and role-playing has you organizing a team of famous Star Wars characters, both heroes and villains. Despite its age, EA still supports the game with regular updates, including a current event that focuses on the Clone Wars.
Electronic Arts is one of the world's largest third-party video game publishers and owns some of the most well-known video game franchises including FIFA, Madden, and Battlefield. We believe the firm will consolidate its leading position by developing compelling new versions of its existing franchises and with its Star Wars license. We expect EA to continue to benefit from the continued growth of the current generation of consoles (Xbox One, PlayStation 4, and Nintendo Switch), the ongoing revitalization of PC gaming, and the growth in mobile gaming space.
Though Galaxy of Heroes beat expectations it was still down overall for both the quarter and year-on-year. However, with Star Wars: Jedi Fallen Order releasing on consoles later this year alongside Star Wars: Rise of Skywalker and The Mandalorian launching on Disney streaming services, the firm are optimistic about the game.
Mobile net revenue by platform for the quarter equaled to $196 million, which was 16 per cent down year-on-year from $233 million. Net bookings for mobile earned $122 million which also was a decrease of 17 per cent year-on-year.
License games have been popping up everywhere recently, and many have achieved great success. Multiple Star Wars games have launched, yet despite the strength of the license none have really stuck on the Grossing Charts. Kabam's "Star Wars Uprising", Disney's "Star Wars Commander" or Konami's "Star Wars: Force Collection" are notable entries, but none seemed to take off when the new movie was launched in December… except for EA's Galaxy of Heroes.
That is the success since the release of Star Wars: Galaxy of Heroes. And if you want to know more about this gameplay, you can come to visit Star Wars: Galaxy of Heroes News at Ingamemall.com.
---
---