PC/Mac Players  Can Claim An ESO Exclusive Noweyr Steed Mount And Pony Pet Through TwitchPrime
Date: 2019-09-17 07:04:00
---
Get your hands on a unique Elder Scrolls Online pet and mount with this month-long Twitch Prime promotion.
ESO announced all-new exclusive Twitch Prime Loot for PC/Mac Elder Scrolls Online players! Starting today and running until September 30, 2019, PC and Mac ESO players will be able to claim a unique Noweyr Steed mount and a Noweyr Pony pet by linking their Twitch Prime accounts.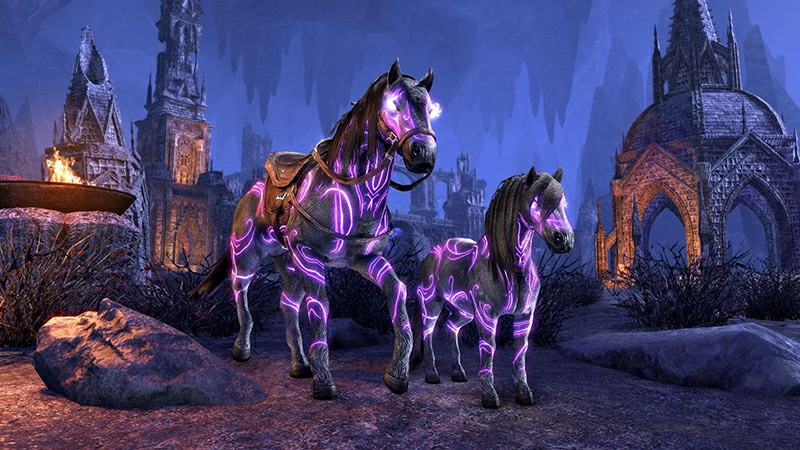 Please note that while this Twitch Prime ESO promotion is PC/Mac only, they are making progress on bringing these types of promotions to our console players in the future.
Instructions to do so are here:
Link your ESO and Twitch accounts (PC/Mac only)
Get Twitch Prime with Amazon Prime
Visit twitch.amazon.com/eso and click "Claim Offer"
Log in to ESO and find your new mount and pet in your Collections menu
Note that once you have claimed your mount and the pet, you can find them in both the North American and European servers.
While you're on Twitch.tv, why not check out the ESO community's many Twitch streams. Now that you're linked, you can also receive ESO-themed Twitch Drops when viewing eligible streams (PC/Mac only at this time).
Don't forget, this unique promotion is available from now until September 30, so don't wait to get your hands on these exotic new collectibles!
---
---